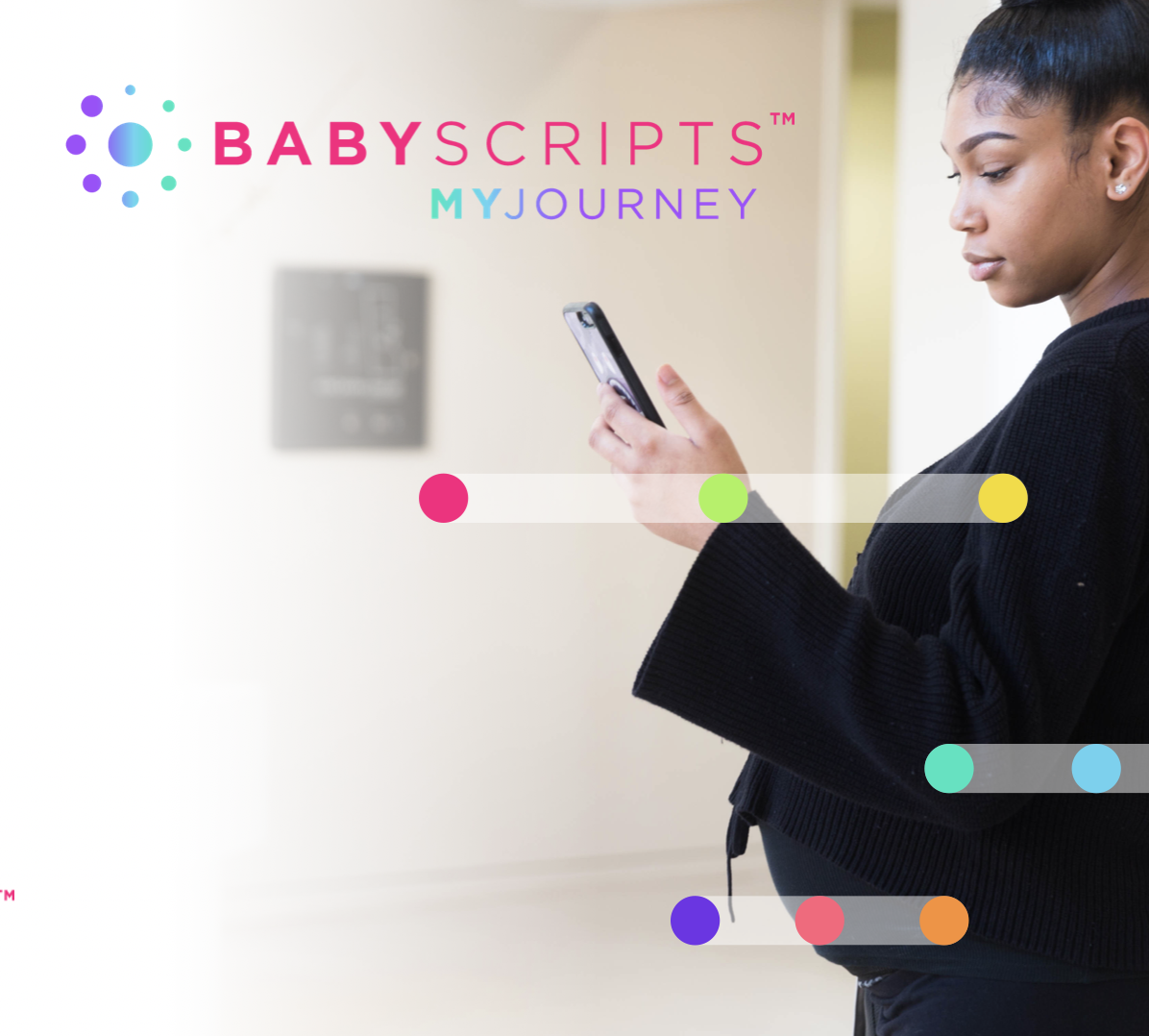 Babyscripts myJourney is the product of a year's worth of close listening to our patients, our clients, IT teams, and others. We took their feedback and used it to create the best pregnancy solution for and with the community that we serve. As the coronavirus pandemic has shown us, the need for virtual maternity care is more pressing than ever, and we're proud to offer our clients what we consider to be the best product on the market for delivering it.
[To learn more about our brand refresh, read the story here]

Babyscripts myJourney is the natural evolution of our existing programs, not a replacement, and one that will seamlessly integrate into the workflows that our clients already have in place.
We've kept our moms at the heart of our solution, which is why we've called this product "myJourney" — and why patient feedback has directed the project from the beginning.
Babyscripts myJourney has more interactive, personal, and comprehensive content. It delivers information in a visually engaging way. Above all, it makes monitoring and managing health easy and convenient, meeting modern mothers where they are with 24/7 portable access.
The newest generation of the app enriches patient engagement and support through daily inspirations, tips, and reminders; while continuing to provide access to gestational age-appropriate content, email campaigns, satisfaction surveys, and weight monitoring.
"The app is invaluable for communicating with OB patients, even more critical at this juncture in the COVID-19 pandemic. On-boarding is simple, the user interface is welcoming and self-explanatory, and the ease that it provides for connecting with patients and augmenting digital practice is of vital importance, especially in these times."
- Dr. Mark Rosing, Chair of Obstetrics & Gynecology at SBH Health System in the Bronx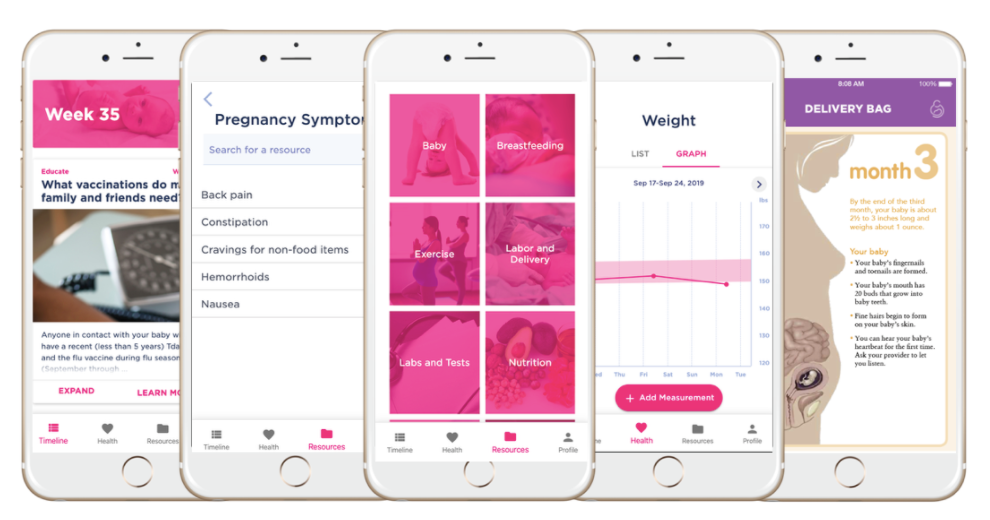 Many of our clients have used this functionality with great success to disseminate information around COVID-19, with patient engagement rates nearing 100% for content from everything to practice policy changes and medical advice to local information like library and food bank closures that affect life outside of healthcare.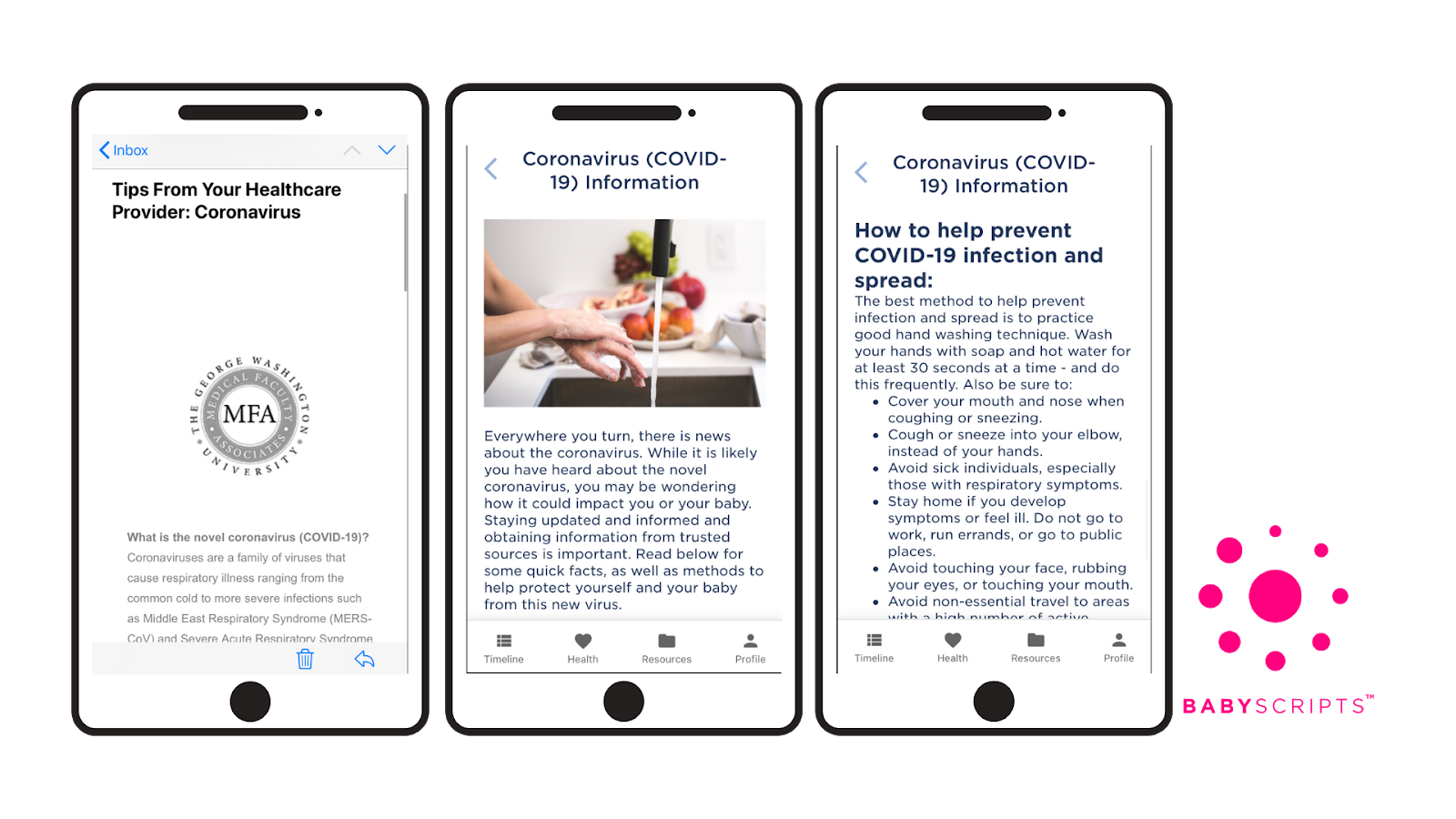 Babyscripts myJourney also features expanded content up to a year postpartum — 52 weeks of new research-supported content, available in English and Spanish. This content is designed to help mothers take care of their new babies, monitoring for important milestones and navigating topics like infant sleep and nutrition, as well as helping mothers take care of themselves — a topic that is often overlooked by current standards of care. In a time of pandemic when new moms don't have access to typical support systems, the ability to access resources from home is critical.
"I love all the educational aspects of the app, and information renews constantly depending on the stage of pregnancy, which is amazing." — myJourney patient
We've also improved the technological architecture to respond to the needs of our patients and providers, streamlining the process of supplementing the app with risk-related experiences and remote monitoring. At a time when providers are trying to keep their patients out of the office as much as possible, it's proven to be a crucial efficiency. In concert with remote patient monitoring (RPM), providers deliver the same testing typically available during in-office prenatal visits, and rely on RPM to track compliance to weekly measurements and identify elevated risk.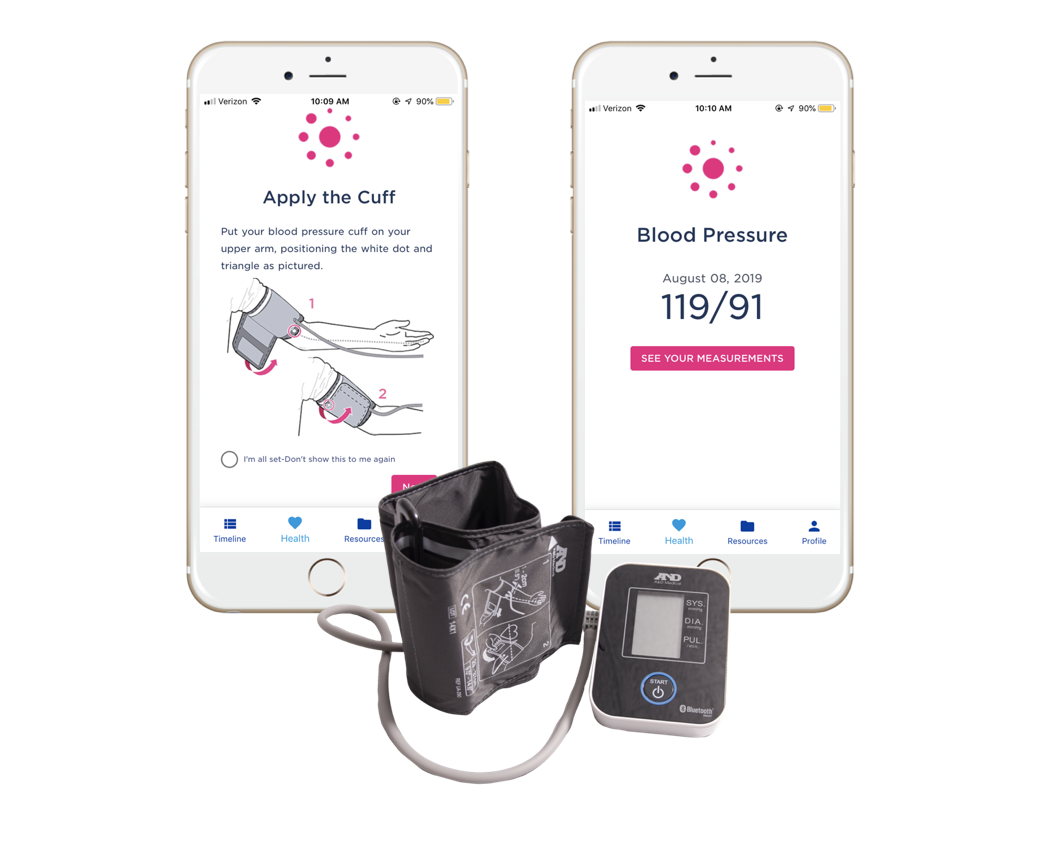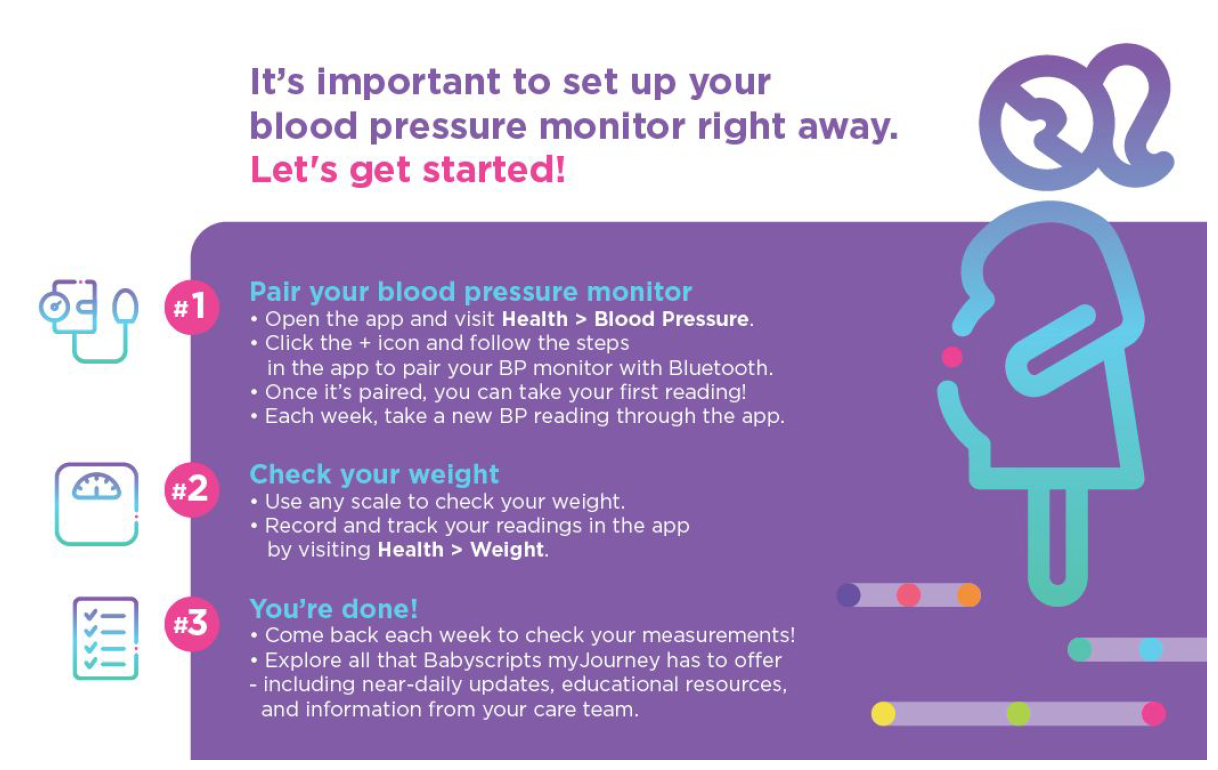 Using RPM and Babyscripts myJourney, providers have been able to decrease their in-person prenatal visit schedule for low risk patients from 12-14 to 4-6 appointments through term, then weekly thereafter, with slightly modified schedules for high-risk patients.

Because we believe that access to virtual maternity care can dramatically improve the lives of mothers and babies, we've made it as easy as possible for all practices to offer it to their patients. We've taken an integration-first approach, and the app is fully customizable by practice; with preferred colors, logo and content to help personalize the experience for each mother. We've also made Babyscripts myJourney available for white labelling, to remove potential barriers for health systems providing the solution to their clients.
"I like the fact that the app has a lot of information for each week's progress, symptoms, preparedness for the delivery, etc." — myJourney patient.
The demands of a global pandemic have changed the face of care forever, and as virtual maternity care becomes the industry standard, Babyscripts is continuing in its commitment to delivering cutting edge solutions to make better pregnancies available for mothers everywhere.
[To read the full press release announcing Babyscripts myJourney, click here]