Empowering pregnant and Postpartum moms
What is Maternal Digital Education?
Babyscripts digital education is prescribed by providers and delivered to patients via a mobile app, Babyscripts myJourney, with daily gestational-age and practice-specific customizable content extending through one-year postpartum. The app also offers weight tracking and customizable risk assessments and surveys.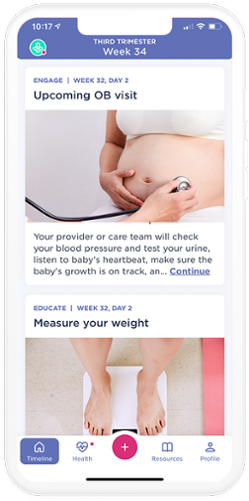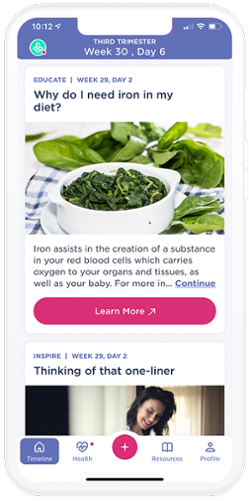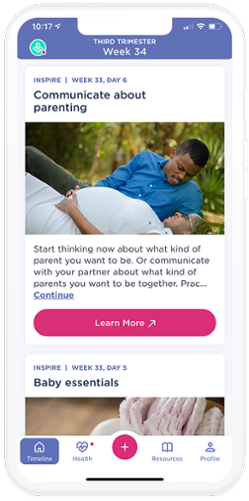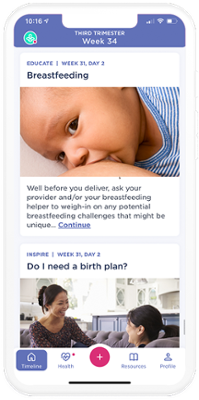 fully customizable, pre-loaded resources
Gestational Age-Appropriate Content:
The Babyscripts myJourney app experience is delivered to the patient through an upgraded interface that is streamlined, modern, and easy to navigate; as well as completely customizable by the provider with their preferred colors, logo and content to help personalize the experience for each patient. Trusted content approved by the provider gives patients confidence, helps avoid internet searches that pull up questionable resources, and reduces the amount of phone calls to the provider to answer simple questions.
Bridge the Access to Care Gap With
Bilingual Content
Babyscripts features a complete, searchable library of pregnancy resources in English and Spanish for everything from breastfeeding to genetics, all customized to the unique needs of your practice. Patients have access to gestational age-appropriate daily content, from conception through their pregnancy and postpartum journey. Our rich, visually-engaging content with embedded videos and images is also WCAG AA Compliant to meet your patients' accessibility needs.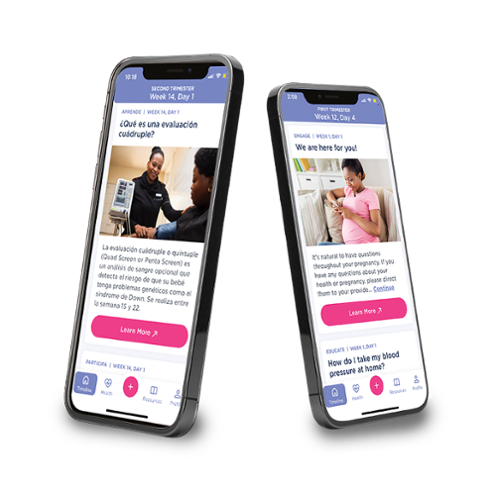 Educate, Empower, & Engage
Moms Love Babyscripts
"I like that I can monitor my weight and blood pressure for myself, especially the weight. Having that graph on the app that shows where my weight is and where it should be makes me so comfortable with my weekly weight gain!"

Babyscripts Mom

"I would definitely look for a provider who has Babyscripts in the future...I have two children already, so it is difficult to find time to see a doctor without a kid coming along. Babysripts offered more time in between appointments, which appealed to me."

Babyscripts Mom

"There are so many symptoms that you're not familiar with and you're not sure if it's normal or not. Babyscripts gave me the confidence to know that my pregnancy was on track and there was nothing to be worried about."

Babyscripts Mom

"My favorite thing about the Babyscripts program is the ability to track my weight and blood pressure at home and frequently; and knowing what is considered normal with the feedback the app provides. Then being able to take action, if need be, should any of those readings be abnormal that week."

Babyscripts Mom
Track Your Patient's Progress
Increase Patient Compliance
Help your patients adhere to healthy pregnancy guidelines with educational content around weight gain, nutrition, and healthy habits, as well as a visual weight tracking tool. Engagement with the Babyscripts mobile app has been proven to increase adherence to IOM gestational weight gain guidelines and reduced postpartum weight loss.

"I like that I can monitor my weight and blood pressure for myself, especially the weight. Having that graph on the app that shows where my weight is and where it should be makes me so comfortable with my weekly weight gain!"
- Babyscripts Mom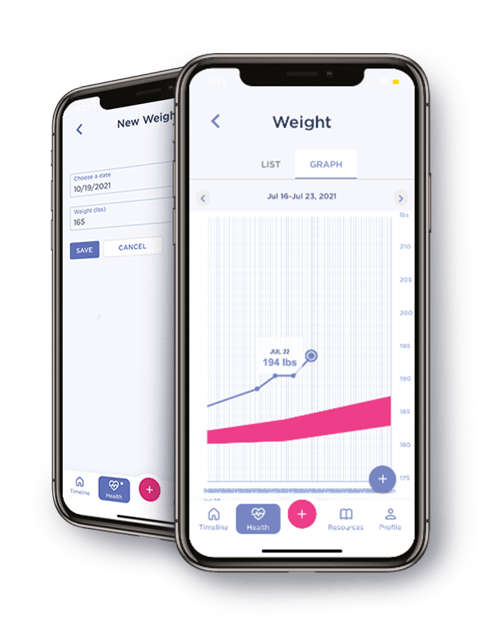 Enterprise Class Integration & Analytics
Our Value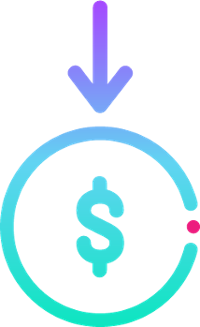 Reduce Costs
Reduce the cost of printed resources by delivering gestational age-appropriate content and real-time updates digitally through Babyscripts myJourney app.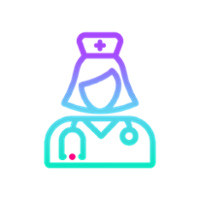 HIPAA Compliant
Keep patient data safe, secure, and confidential through the Babyscripts mobile app and administrative dashboard.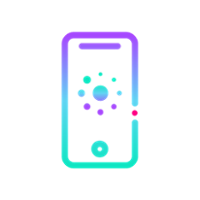 Branded App
Extend your brand and virtually connect with ALL expectant and new mothers between visits with a custom mobile app.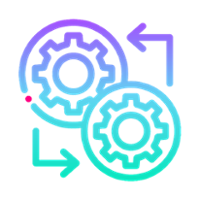 EMR Integration
Enable coordination between Babyscripts and the EMR with our set of EMR-integrated standard and advanced workflows, allowing you to do what you need to in the fewest clicks possible.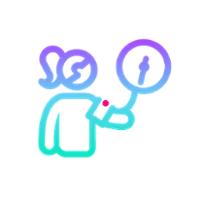 RPM Capabilities
Leverage our modules to remotely monitor patients and bridge access to care issues with Babyscripts myBloodPressure and Babyscripts myMentalHealth.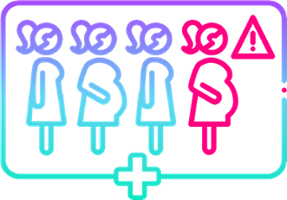 Population Health
Improve care coordination between payers and providers with the ability to assess for and dynamically address medical and social risks throughout the pregnancy and parenting journey.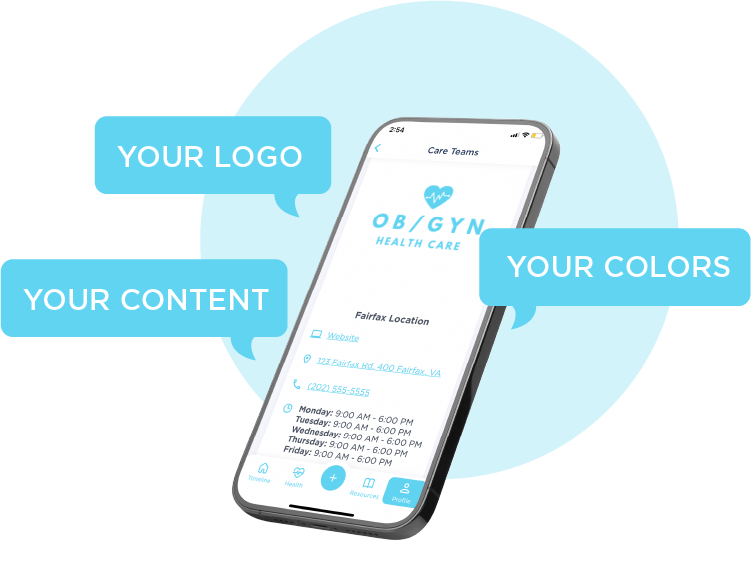 Create Customized education campaigns
Target specific segments of your patient population with important updates & education
Improve patient engagement through the use of dynamic email, push notifications, and SMS campaigns on a routine basis. Built-in weekly notifications deliver reminders about important checklist items, and tips and tricks for pregnancy and postpartum. Guide patients to your pediatricians, hospital tours, classes and EMR patient portal through customized campaigns.
The path to a healthy pregnancy starts here.
Empower Your Patients on their Pregnancy Journey!
"I love this app! This app was so helpful during my pregnancy. With this being my first pregnancy, Babyscripts myJourney was so informative. It made me feel comfortable about things I was uncomfortable with. I even sent some of the extra information to some of my family members to make them aware. I would use it again if I needed to and recommend it to others."
- Babyscripts Mom, App Store Review 09/03/2020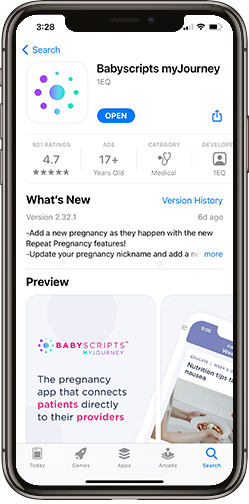 Babyscripts exists for one reason:
Better Pregnancies for ALL.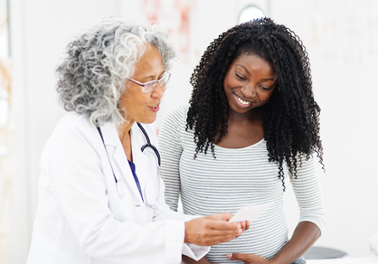 Maternal Population Health
Babyscripts' population health enables proactive and continuous care coordination of pregnant members to reduce cost and improve outcomes. Utilizing the ability to assess for medical and social risks throughout pregnancy and postpartum, this functionality helps improve care coordination and access to care.
HIPAA Compliant, Clinically Validated
Market Leading Pregnancy App
The app that shapes better behaviors and drives patient satisfaction through precision engagement.