This app was so helpful during my pregnancy. With this being my first pregnancy, BabyScript Journey was so informative. It made me feel comfortable about things I was uncomfortable with. I even sent some of the extra information to some of my family members to make them aware. I would use it again if I needed too and recommend it to others.

Babyscripts Mom App Review 09/03/2020

Sooooo Happy with this App!!! I use it every day and have found it to be a resource I can't live without during my pregnancy. It's so much better than going into the deep dark abyss of the internet. It gives me information my obgyn believes in and helps guide me through each stage of my pregnancy.

Babyscripts Mom App Review 12/22/2020

Great app! I love this app because it syncs my blood pressure cuff to my doctors office. If I have an elevated blood pressure, my OB is immediately notified and calls me to see what's going on.

Babyscripts Mom App Review 06/29/2021

The content on this app is great! It's so nice to be able to be able to focus on the content rather than being bombarded by ads like on other apps.

Babyscripts Mom App Review 06/29/2021
Patient Onboarding Video
View a video walkthrough on how to download and access the Babyscripts app. Babyscripts is only available through your healthcare team.
Market Leading PregnancY & Postpartum App
Babyscripts myJourney
Personalized care from your trusted physician & care team, delivered to you anytime, anywhere.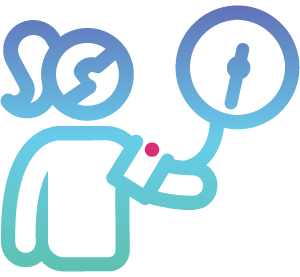 Monitoring between appointments
Babyscripts can detect elevated risk in between prenatal and postpartum appointments, and will alert your doctor, if necessary.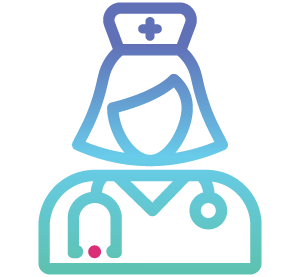 Modern and convenient care
Babyscripts can eliminate the need for some of your routine prenatal appointments, freeing up more time for you!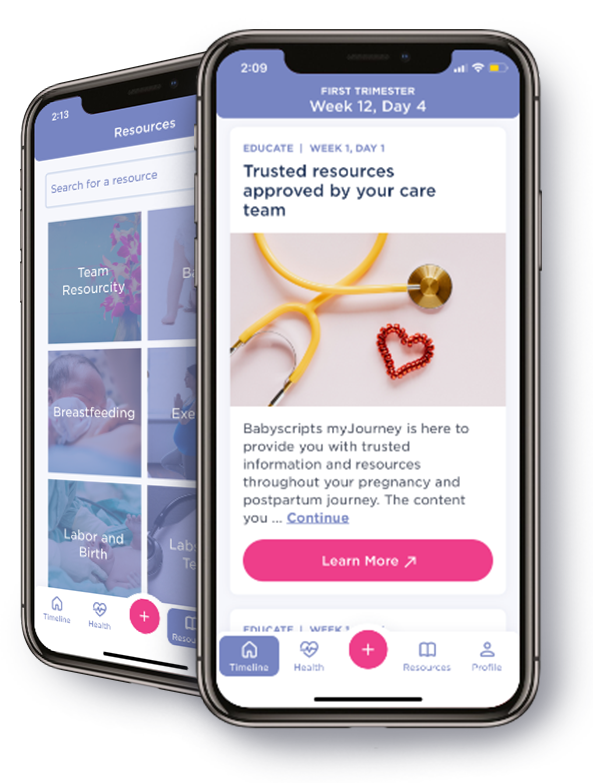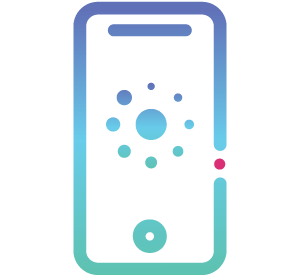 Your care team in your pocket
You can easily access your healthcare team's prenatal and postpartum education and information when you need it most.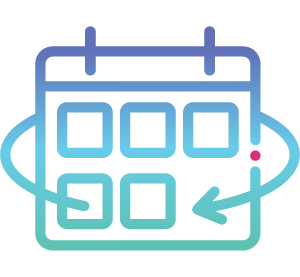 See your progress
Feel empowered throughout your pregnancy by tracking your weight, blood pressure, or other assessments and get real-time feedback.
"My favorite thing about the Babyscripts program was that it saved my life and my daughter's life."
- Tower Health patient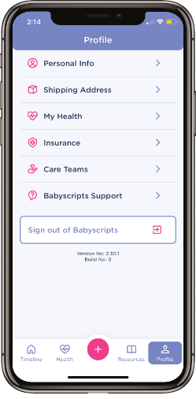 Babyscripts is only available through your healthcare team. Your provider will sign you up for the program at your prenatal office visit, and you can immediately download the mobile app for your iPhone or Android device. Learn more about the app.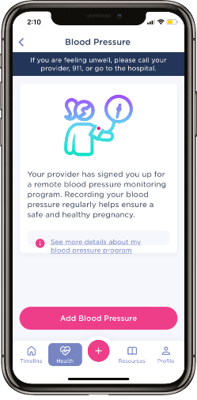 Depending on your maternity healthcare team's care plan for you, you may receive a kit in the mail, which will include an internet connected medical device. Setup is very easy, and within minutes, you can start using your device.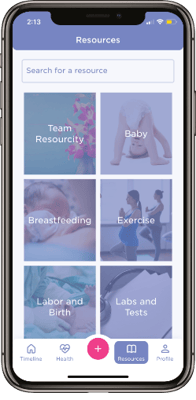 Your provider will use Babyscripts to guide you through your pregnancy journey. Each week, log into the Babyscripts app to check out new tasks and educational maternity resources that are tailored to your pregnancy. Learn more about the app.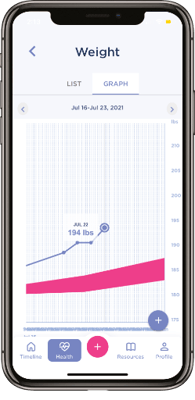 Track your pregnancy to keep an eye on your progress each week. Based on your care plan, you may be taking your blood pressure, logging your weight gain, or completing assessments. We will alert your healthcare team if anything is out of a healthy range for your pregnancy.
"For me the Babyscripts app was absolutely life-changing, It really did save my life in a sense, and also most importantly the health of my baby...

... Because it was my first pregnancy, I found everything quite helpful. I like the fact that I was able to have this one space to see everything, like my weight gain. I really appreciated all the information — what to take to the hospital, info about cord blood — I read and made so many notes. The app also kept my husband and me up to date on all the things that we needed to do, and anything we needed to be alerted on."
- Babyscripts Mom
What if my healthcare team doesn't offer Babyscripts?
Our mission is better pregnancies for all. That means getting everybody covered. If your provider does not currently offer Babyscripts, leave us their name and the name of their practice and we will reach out to them.