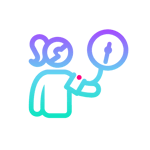 Remote Patient Monitoring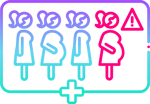 Intelligent Risk Triggers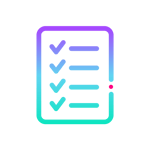 Robust Gestation-Specific Education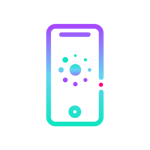 Patient Engagement & Compliance
250K Pregnancies
650 Practice Locations
75 Health Systems
Educate. Inspire. Engage.
The Babyscripts solution enables providers to deliver prenatal care at any place, at any time, through remote patient monitoring to solve the crisis of access to care.
Our three-tiered approach to virtual maternity care:
Maternal Digital Education
Maternal Health Monitoring
Maternal Population Health
Custom App for your Practice
Virtually connect with ALL expectant and new mothers between visits with our custom mobile app.
A New Model for Obstetrical Care
Babyscripts' three-tiered approach to virtual maternity care allows providers to deliver risk-specific care to pregnant mothers at any time, in any place. The first tier consists of a digital education layer delivered via a mobile app, with daily gestational-age and practice-specific, customizable content extending through one year postpartum to engage and empower pregnant mothers through trusted resources. The second tier enables virtual management of pregnant patients through the addition of remote monitoring. Depending on risk, patients are provided with medical devices (like a bluetooth-enabled blood pressure cuff) to monitor for elevated risk, alerting the provider through a unique trigger alert system to enable risk management and intervention.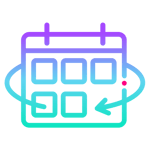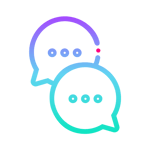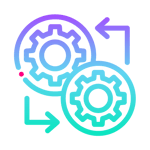 Babyscripts' smart end-to-end management of patients enables the provider to transition care outside of the clinic and address problems of access, allowing providers to automate a majority of patient care while more effectively allocating time and resources to higher risk patients. Our population health tier brings the insurer into the equation in a unique collaboration between care team and payor, solving some of the structural issues of care coordination and access to care, improving outcomes while reducing cost.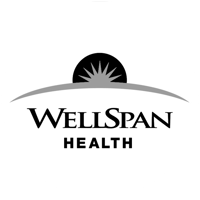 "Our partnership with Babyscripts began in response to what we hear from new moms. They want greater access, more convenience, healthier outcomes and fewer appointments when appropriate. Babyscripts complements the expert care provided by our women's health team while providing more flexibility for consumers."
- Senior Vice President of Service Lines, WellSpan Health
What's new at Babyscripts?
Webinar: Innovation in Women's Health at Baystate Health
Kathaleen Barker, MD, Asst. Professor of Obstetrics and Gynecology at University of Massachusetts Medical School - Baystate, and Joe Diver, Director of Digital Transformation at Baystate Health, discuss how innovations in women's health at Baystate are already impacting patient outcomes and the cost of care. Plus, they share why they're streamlining the delivery of digital health tools through integration, and how Baystate has pursued funding like the CARES act to deliver the best in class in digital tools to their patients.
Banner Launches Digital Health Program with Xealth and Babyscripts
"Digital therapeutics and remote patient monitoring help fill a necessary role in extending care options for patients, and integration into clinician workflow is essential for success."
Integration with the EHR is a key step toward better outcomes. Babyscripts' partner Banner Health is teaming up with Cerner & Xealth to simplify delivery of cutting edge tech - starting with Babyscripts.
Emerging Startups 2021: Top Mom & Baby Care Startups
In this edition, we have the 'Mom & Baby Care startups 2021' – Traxcn provides an exciting list of 15 most promising Mom & Baby Care Startups from across the world. Babyscripts is please to announce that we are a minicorn! The Minicorns - are high growth early stage ventures (Series A+). Watch out for these companies as they take the business to the next level, by scaling up for the accelerated growth.
NEW! Medicaid Playbook Part 1
The Virtual Maternity Care Playbook for Underserved Populations was created to address questions around health equity and the feasibility of using virtual care for underserved populations. Part I offers a comprehensive overview of the landscape, including the latest statistics around digital engagement in the Medicaid population and available tools and innovative approaches for improving outcomes.
Babyscripts Named in Entrepreneur's 5 Health-Tech Startups to Watch in 2021!
The list by Entrepreneur featured five innovative startups that highlight the variety of challenges facing the healthcare sector and how rapidly emerging technologies can be applied to meet them.
"For 2021, Babyscripts is piloting a first-of-its-kind product for real-time remote monitoring of maternal mental health, facilitated by a care provider. "
New Maternal Mental Health Product
Babyscripts is excited to announce the release of our Maternal Mental Health product, a virtual care solution to address one of the silent and deprioritized drivers of the high rates of maternal mortality and morbidity in the US. The product will be used in a research study by the George Washington Medical Faculty Associates.