Improve Outcomes
Maternal Mental Health Monitoring
A turnkey solution to monitor elevated risk between appointments.
Babyscripts' remote monitoring for maternal mental health is the first obstetrics point-of-care product on the market to remotely monitor and address mental health issues in the pregnancy and postpartum period. Babyscripts myMentalHealth offers mothers a safe and convenient way to assess their mental state and access solutions, connects them to their care team and provider when they report concerning symptoms, and provides mothers with mental health education and exercises for meditation and mindfulness.
The COVID-19 pandemic has made mental health care for pregnant and postpartum moms more important than ever. By exacerbating preexisting national and local barriers to care and creating new challenges for mothers to overcome, COVID has increased the risk of mental health complications facing moms when they are most vulnerable.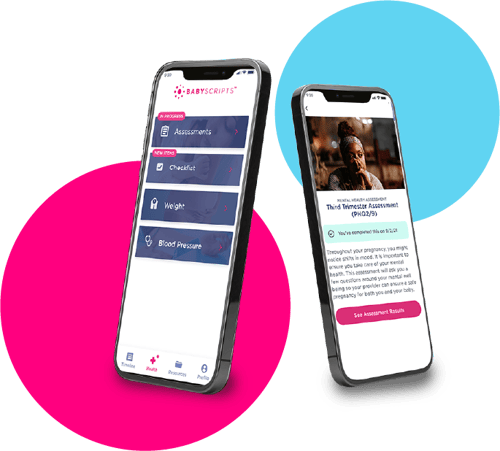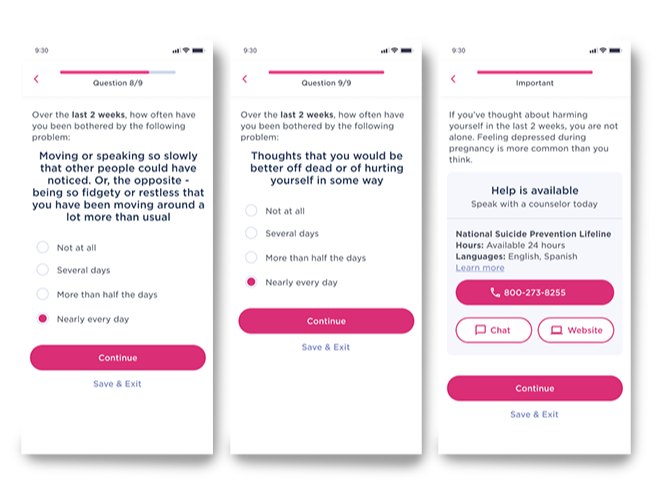 Real-time risk detection to support earlier intervention
Monitor Mental Health Risk
Continuously assess maternal mental health through multiple touchpoints during pregnancy and postpartum:
Real-time data collection and exception monitoring

Dedicated area for moms to access important risk assessments

PHQ 2/9, EPDS assessments completed in app

Real-time alerts to provider when critical risk is detected

Each assessment is unlocked at the appropriate gestational age
Empower Patients and THeir care team
Our Solution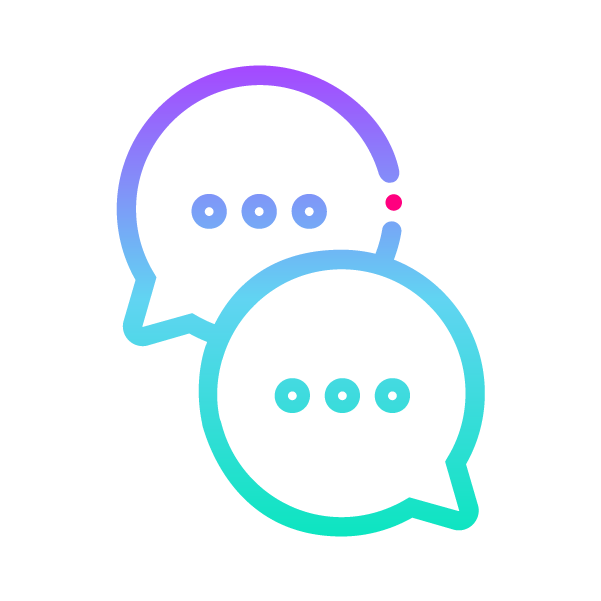 Automation
Automate compliance, risk-specific workflows and visit schedules, and change management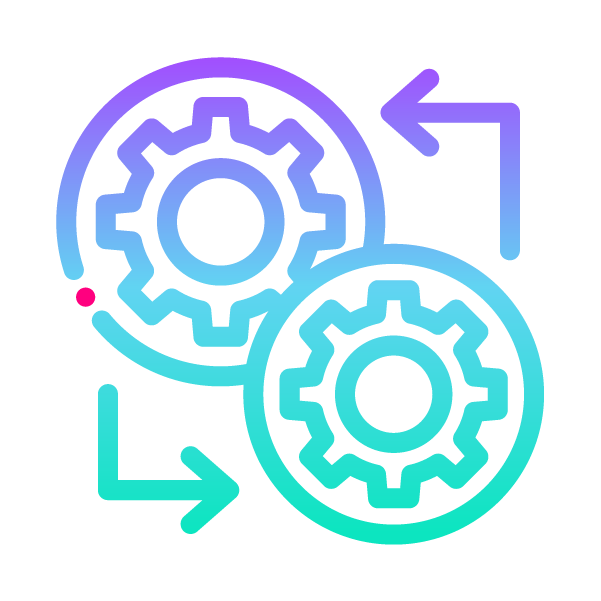 Integration
Enable standard EMR integration with communication of triggers, configurable based on clinic workflow.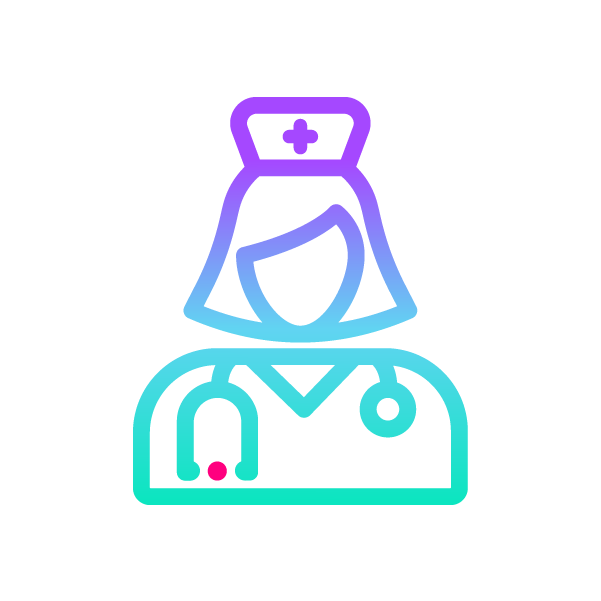 Intervention
Quickly and effectively intervene with a trigger system that alerts care team to risks based on patient responses.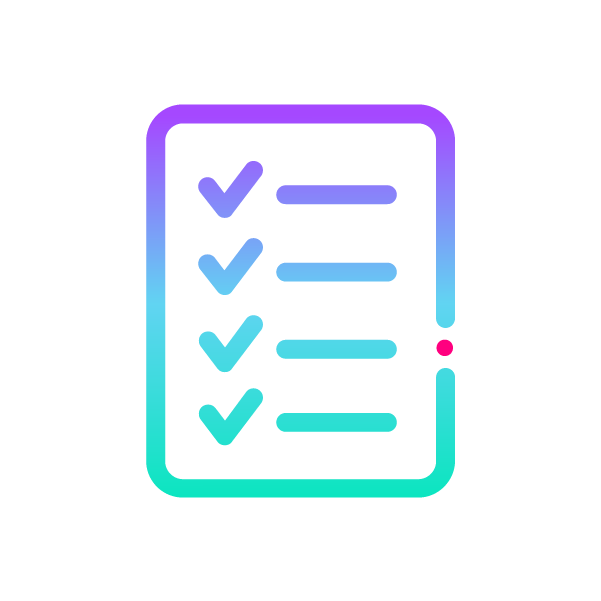 Educate
Support mental wellness through daily educational content, meditations, & gentle reminders through 1 year postpartum.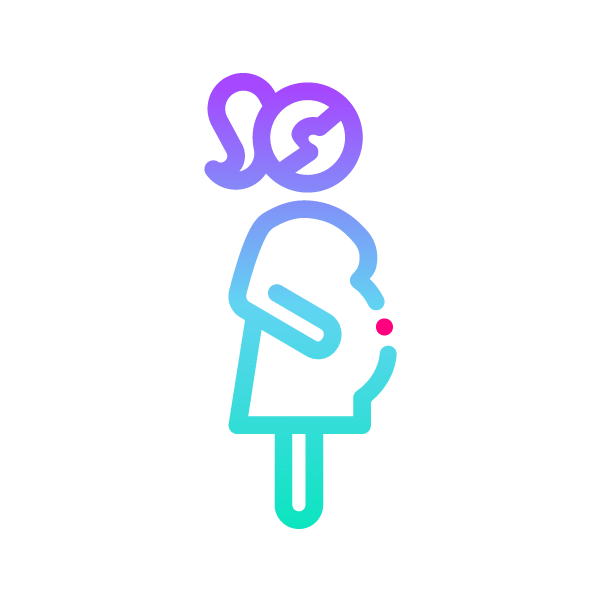 Empower
Give moms the tools to intentionally focus on their health and wellness and that of their baby, with the security of a care team connection.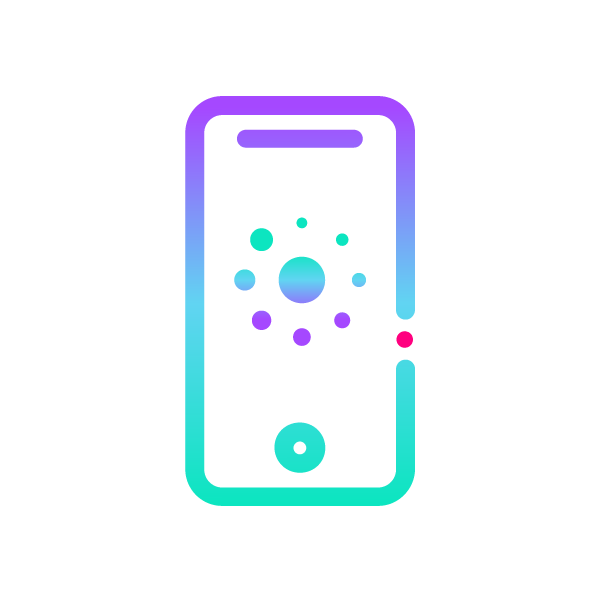 Engage
Automatically deliver real-time dynamic feedback to moms after completion of assessments.
"

This app empowers pregnant women with the tools they need to be knowledgable. Not only do they give you weekly updates, but you also get daily tips, advice or articles to read. They have a whole resource section to check out if you have a question or concern. I would recommend this to any pregnant mom or woman planning to become pregnant!"
- App Store Review 08/14/2021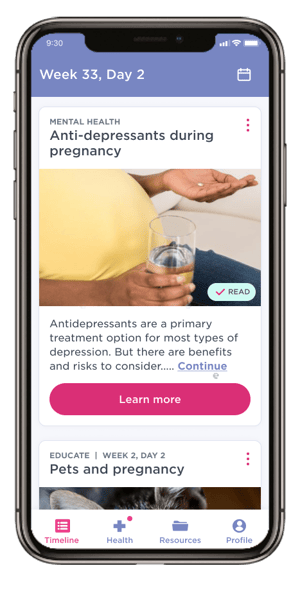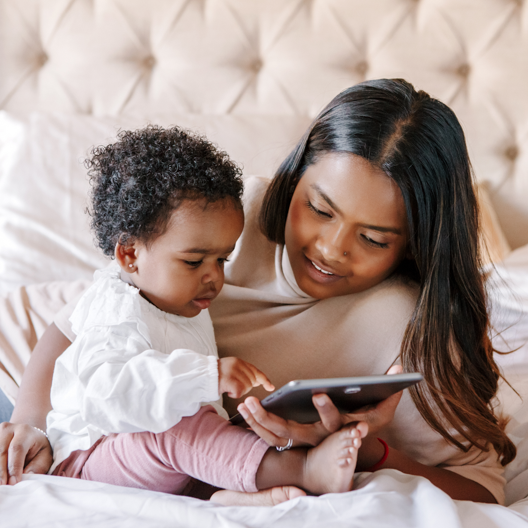 Eliminating Barriers to Care and
Fighting Mental Health Stigma
Barriers, including stigma, have prevented mothers from speaking out about mental health issues and accessing necessary resources and care. Babyscripts myMentalHealth offers mothers a safe, convenient, and private way to assess their mental health under the supervision of their provider, and immediately be connected to necessary resources.
"Mental health issues have been a problem in the pregnancy space for years, but it really took a pandemic to get attention on them. We've leveraged our existing system to develop real time solutions for mental health risks, and we're seeing a ton of support and desire from health systems to get these resources to their pregnant patients."
Anish Sebastian, CEO and co-founder of Babyscripts
BABYSCRIPTS EXISTS FOR ONE REASON:
Better Pregnancies for ALL.
Virtual Maternity Care
Bridge the access to care gap by leveraging digital technology to improve care coordination and achieve better maternal health outcomes.