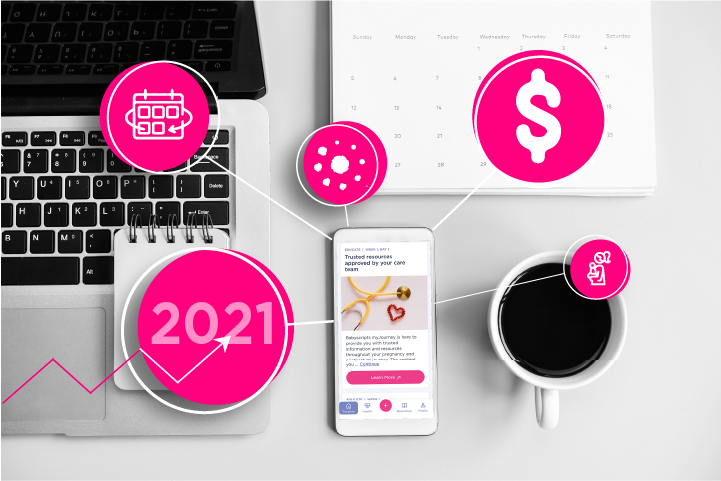 When the pandemic hit in March 2020, Babyscripts dug in. We narrowed focus, investing all of our attention and resources on making our existing solution best in class, while supporting our clients in transitioning to remote care.
If Babyscripts' word for 2020 was investment, our word for 2021 is GROWTH. As the healthcare landscape emerged from its state of urgency, the tail winds of the pandemic and our own concentrated focus fueled a year marked by new partnerships, product enhancements, and our largest funding round to date.
Here's a look back at some of our most important milestones in 2021:
Patient growth

124%

PROVIDER GROWTh
17%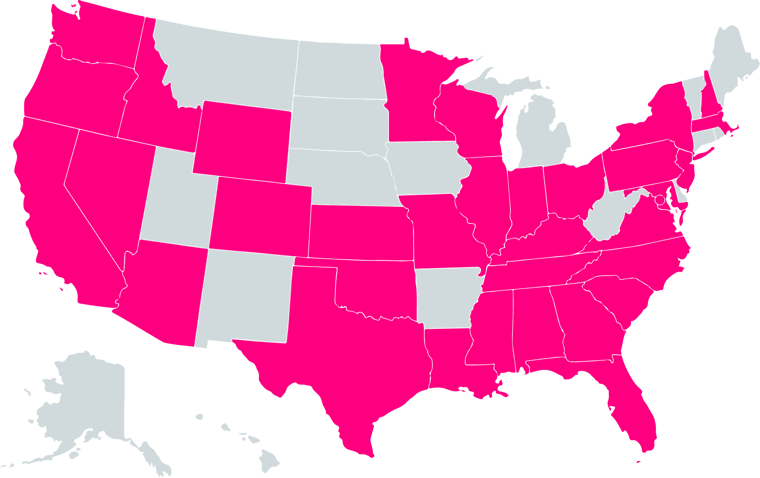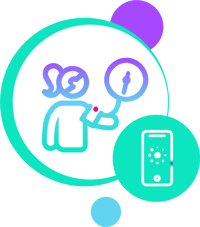 Remote BLOOD PRESSURE Monitoring
In 2021, our remote monitoring program for blood pressure helped providers collect over 4x the amount of data as in the previous year, with a 478% increase in blood pressure data points recorded by Babyscripts' moms.
BABYSCRIPTS myJOURNEY: Top resources accessed
Exercise during pregnancy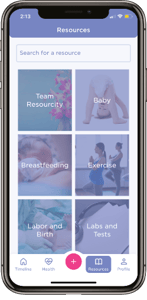 Built and shipped our new UI for Babyscripts myJourney, ending the year with a 4.7 rating in the App Store (based on more than 1.7K reviews)!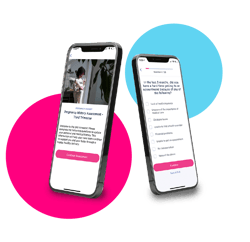 Babyscripts Maternal Mental Health Pilot
This year, Babyscripts launched the first obstetrics point-of-care product on the market to remotely monitor and address mental health issues in the pregnancy and postpartum period. The product, in beta testing at GW MFA, is also the focus of the practice's MIND study: Mobile Assessments to Improve Screening and Novel Patient Engagement to Diagnose and Manage Maternal Mental Health.
Babyscripts myBloodPressure
In the fall of 2021, Babyscripts announced the release of myBloodPressure, the latest product enhancement in our Virtual Maternity Care solution. The product provides virtual management of pregnant patients across their pregnancy journey through remote monitoring for blood pressure, with customized protocols for four separate clinical pathways; enabling continuous, comprehensive care across the risk spectrum.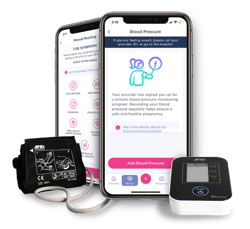 Investments = $19M
This year we raised $19M in funding. A funding round is always a validation of value, and with some of our current Babyscripts customers among the investors in our recent Series B, that validation is doubly significant. We are more confident than ever that our solution is delivering real benefits where they matter most — to our customers.

For us, this fundraise is an opportunity to build on our existing value and drive growth in three major areas:

1) Investing in the digital front door
2) Improving population health through better care coordination, and
3) Decreasing maternal mortality and morbidity through products like our maternal mental health solution.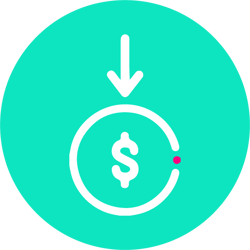 Babyscripts secures $12M to roll out its virtual maternity care model
Press Release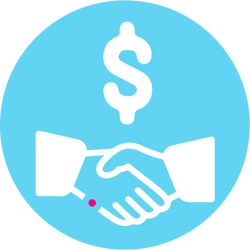 Exclusive: D.C. health tech firm raises more money to speed up a national expansion
Press Release
EMPLOYEE GROWTH
In 2021, Babyscripts has more than DOUBLED the number of our employees. We could not continue to grow and fulfill our mission of #BetterPregnancies without our dedicated and motivated team of best-in-class talent.
We are excited to build on the momentum of 2021, to continue to create and develop life-saving solutions with the support and input of our customers and mothers. In 2022, we're making a continued commitment to listening and learning, to make good on our promise of #betterpregnancies for all.
---
YOUR voice is critical in this conversation. To start, we invite you to fill out a short survey so we can better understand your priorities for 2022. Together, we look forward to supporting you and your patients in the new year ahead.