---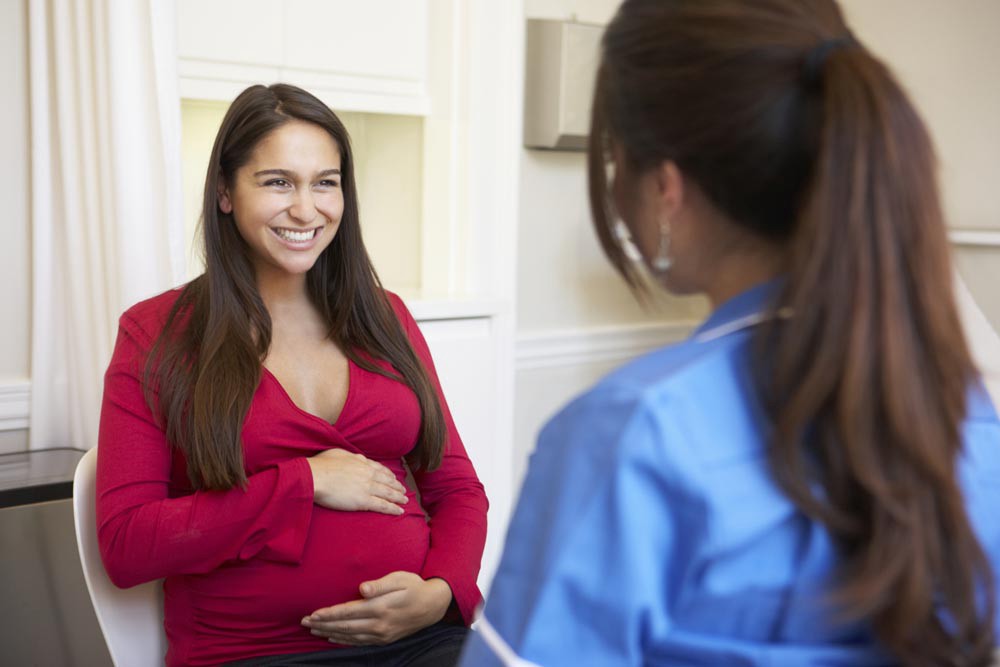 I have always been fascinated by medicine. From an early age, I dreamed about being a doctor or nurse, until a summer job at the National Institute of Mental Health in college changed the trajectory of that dream. I worked with a social worker that summer, and as I experienced her integration into the medical team, I realized for the first time that there were other ways to work with patients and in healthcare.
In the years following that summer, first working toward my degree in social work and then during my time in the field, I have experienced firsthand how critical the social worker is to the delivery of care, especially to underserved populations.
Despite best efforts, relationships between low income patients and their providers are always going to be complicated. Communication, not easy in the best of circumstances, can be an insurmountable challenge when a patient lacks the education to understand the often complex terms of a diagnosis, and a provider lacks the time and energy to walk them through understanding the process.
The shortage of doctors in the US has only reinforced these barriers. Providers often have a general understanding of the obstacles that their low-income patients are facing — obstacles like unstable housing, food insecurity, and domestic violence, to name a few — but they rarely have the bandwidth to analyze the individual challenges of a patient and why they are failing to complete the tasks that will save their lives, like taking medication.
This is where the social worker comes in. Among other things, the social worker can act as a go-between for patient and provider, bridging the gap created by educational disparities and other communication barriers, and extending the reach of overwhelmed providers. Yet the social worker is much more than a middle man.
Empathetic Care
Social workers actively help patients to become more stable and independent, to take control of their own health by uncovering and leaning on their strengths. The social work philosophy is to capitalize on the strengths of the patients, instead of focusing on their deficits. For example, while lacking partner support might be an obstacle for a pregnant teenager, the focus should not be on her single parenthood, but on the support system she does have access to.
Discovering these strengths comes from time spent in conversation with the patient, discussing the barriers that the patient is facing and genuinely attempting to understand them. By taking a strengths-based approach and capitalizing on the resiliency of patients, the social worker's goal is to empower the patient to take ownership of not only their medical care, but the barriers they face in their life outside of the medical setting. This approach goes a long way toward establishing trust with the patient, and is much more likely to affect changes than a lecture, particularly one that seems irrelevant to the patient's immediate and pressing needs.
In their empathetic approach, the social worker amplifies the care delivered on the clinical end, encouraging engaged patients and helping doctors develop more personalized care plans through a deeper understanding of patient challenges.
The Role of Technology
Although it may seem contradictory, technology is an essential aid to this patient-centered care approach. While technology doesn't take the place of a human and never should, especially in medicine, its has great potential to extend the reach of human beings.
For one thing, tech enables efficiencies that create more time for empathy. For example, an assessment of SDoH and medical risks can take an hour or more in person, often eating up all the time that a social worker has with a patient. If that assessment can be delivered digitally instead, than the social worker can spend that hour actually getting to the root of the problems instead of losing time on administrative duties.
Chatbots and other remote chat and texting technologies are another asset for care delivery, particularly helpful for providing remote support to populations who have major access issues (geographic, certainly, but also mistrust of doctors and unfamiliarity with the healthcare system). Chatbots don't rely on cell phone minutes, and can be used with wifi and/or cell data, making them widely available even in rural and distressed areas.
Lastly, despite the negative connotations, the algorithms derived from Big Data are at the heart of driving a shift from diagnostic to preventative care, helping to create plans that are tailored to the individual person and keeping them out of the hospital.
The Three Pillars
Ultimately, social workers, doctors, and stakeholders involved all throughout the care continuum have the same objectives, and success in delivering these outcomes means leaning on the best tools available and creating a network of stakeholders that mutually support each other. Only with this collaborative and innovative attitude can we achieve the three pillars of care: empower the patient to educate themselves, to advocate for themselves, and live a healthy life.