---
When Hurricane Harvey hit, we all witnessed the people of Houston, the state of Texas, and the national government mobilize as quickly as possible to aid in relief efforts. During such times of emergency, while everyone is at risk, the people at most risk tend to be vulnerable populations such as the elderly, the sick, and pregnant mothers.
At Babyscripts, we fundamentally believe that a virtual & digital care model is not only cost-effective, but it can also provide better care. In particular, we believe that the real-time nature of our platform meets critical patient needs for timely and relevant guidance as a solution against an environment overflowing with unreliable information.
So, when Hurricane Harvey hit, our team realized that we were in a unique position to help victims of a disaster who needed clarity and support during a very difficult time.
What Did We Do?
In times of crisis, information is key. To that end, when disaster struck we wanted to provide our patients with the most up-to-date and accurate information, as quickly as possible. Our medical and product teams compiled a new resource complete with clear and concise recommendations and references to provide guidance, and uploaded it to the mobile app within one day.
Additionally, our team reached out to our customers in the Houston area to ensure that everything they wanted their patients to see was incorporated in the resource during this hectic time.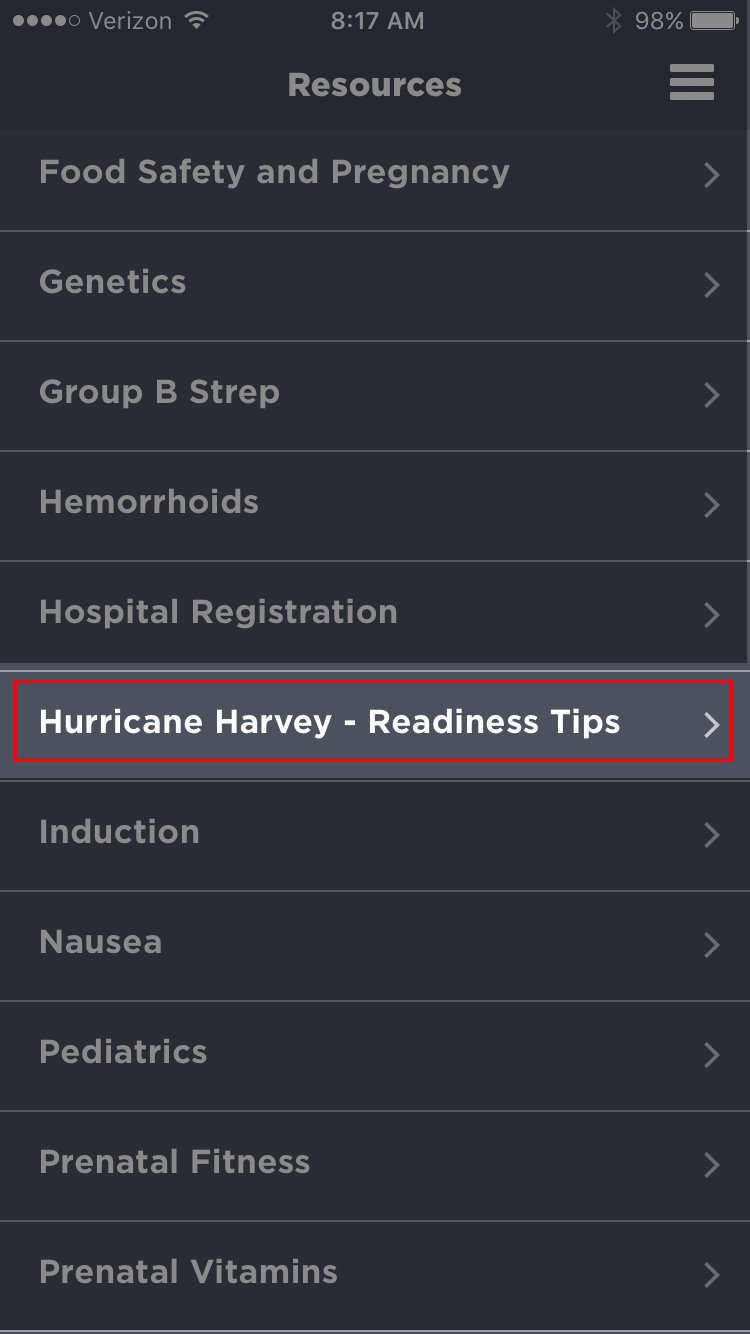 ---
The resource, labeled "Hurricane Harvey — Readiness Tips," contains a host of great information, including the following: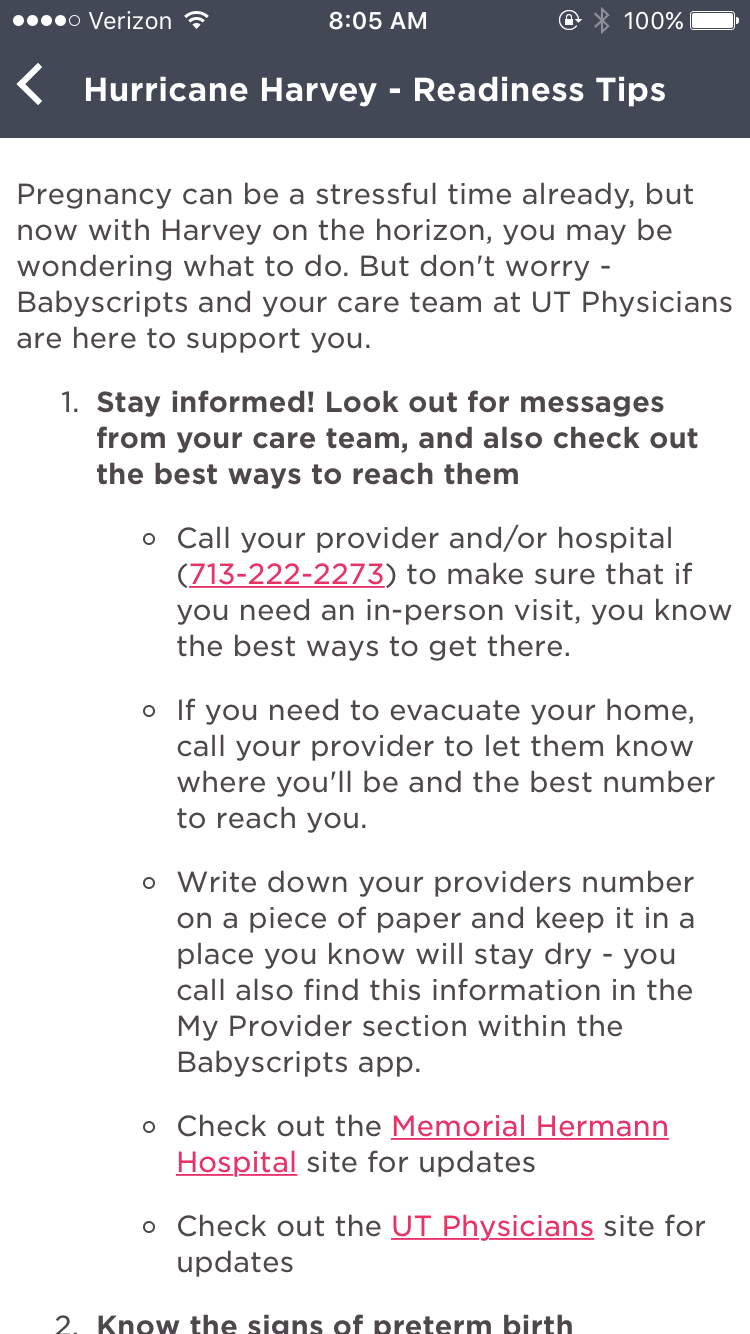 - How to stay informed and connected to your health care team
- How to identify signs of preterm birth
- How to stay up-to-date on local and statewide news regarding safety, transportation, and other areas of concern
- Tips on how to weather the storm, especially while pregnant!
The best part is that our health care providers themselves, in addition to our team, could update information in real-time through the Data Insights And Navigation App (DIANA). Currently, our providers use DIANA to create additional resources and action items for their patients.

How We Did It:
We used two mechanisms to deliver this information as quickly as possible.
Push Notifications: We knew from prior experience that push notifications are key to engaging users in real-time. So, we sent a push notification through our DIANA platform to both iOS and Android users.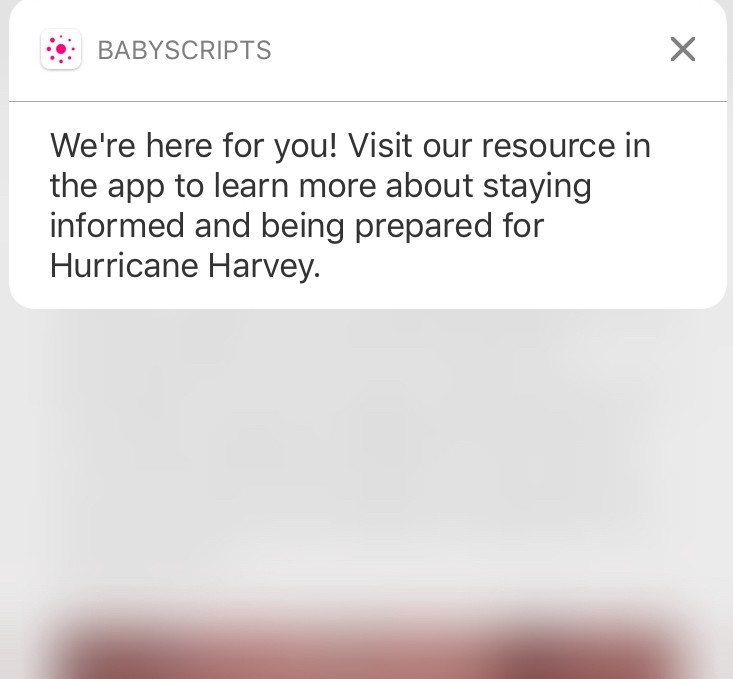 E-mail: For those patients who do not have push notifications enabled on their smartphone, we sent an e-mail campaign to let them know of our new resource. E-mails are one way we communicate regularly with our patients; they receive e-mail updates on their pregnancy every week.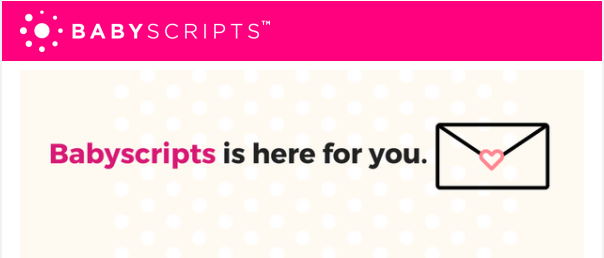 So What Happened?
Over three days, our engagement efforts paid off. Almost two-thirds of patients had push notifications enabled on their smartphone. One-third of patients opened the e-mail. The results?
App Sessions — The average number of sessions/day increased by 430%.
App Users — Similarly, the average number of users/day increased almost 250% since the campaign was launched.

What's Next?
As the aftermath of the storm carries on, we will continue to provide updates through the mobile app, as well as send additional communications only as needed.
For example, for those patients who have not opened our e-mail or launched the app since August 28th, we are following up with a text message directing them to the resource. This type of segmentation is key in allowing us to communicate useful and timely information to those who need it, without over-communicating with those who don't.