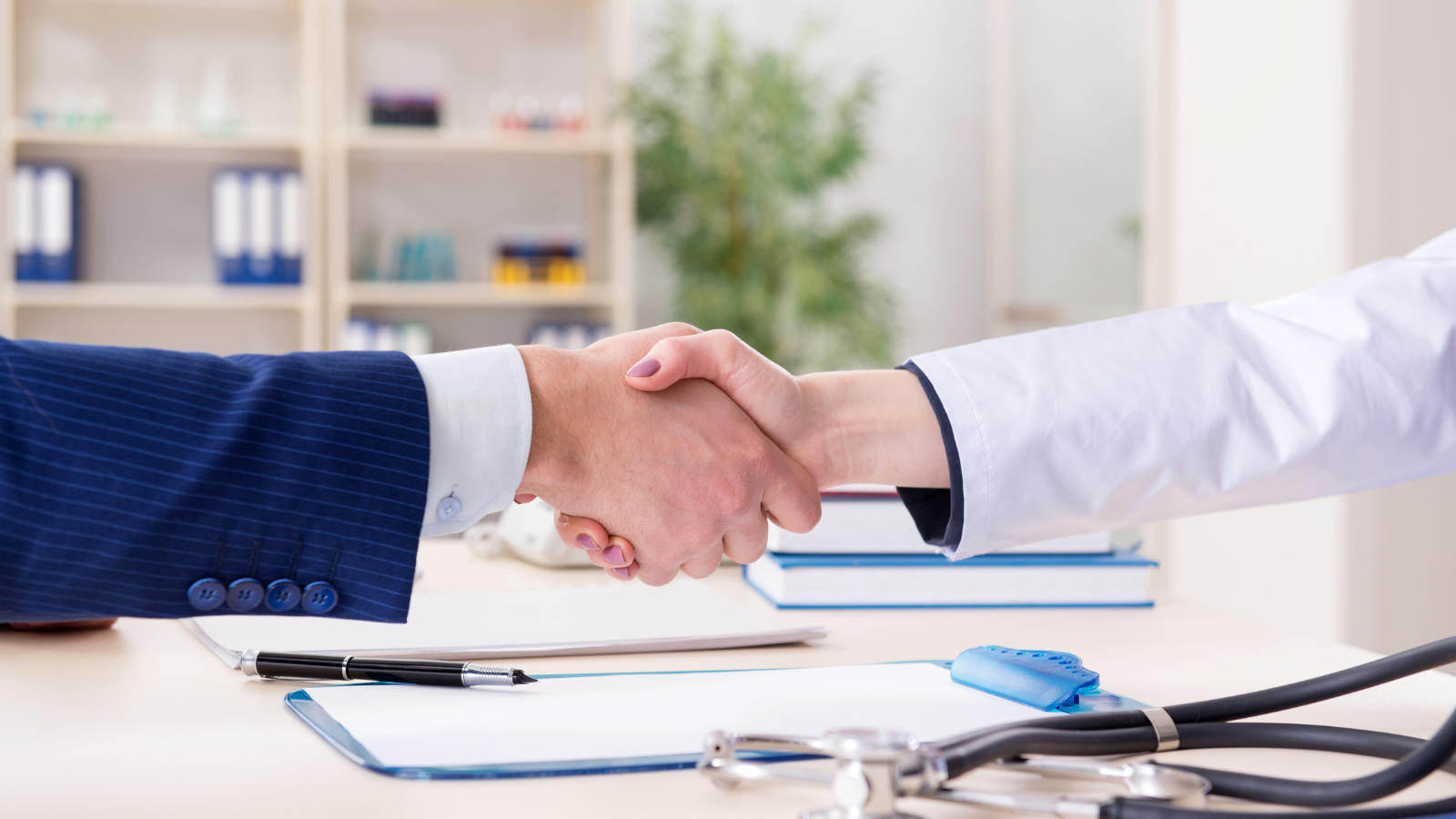 A recent survey on RPM and care coordination conducted by HIMSS demonstrated critical gaps between health system expectations for digital health and what tech vendors are delivering.
Ahead of the release of the HIMSS data, a panel of stakeholders met to discuss the findings and offer their feedback and reactions, including Lauren Demosthenes, Senior Medical Director at Babyscripts; Susanna Rustad, Chief Procurement Officer and Executive Director of Virtual Care at UCI Health; and Aaron Farber-Chen, Senior Manager and Clinical Advisor, RPM Program Leader at Boston Children's Hospital. The panel was moderated by George McLaughlin, Director of Solutions Marketing at Redox.
The biggest dealbreaker for selecting a digital solution, according to health system respondents, is incompatibility with existing EHRs.
This is followed by lack of validation for ROI, and data limitations for clinical use.
According to Rustad, the EHR needs to be the end-all, be-all. It's too resource intensive to procure solutions that don't integrate. That said, the EHR vendor is not the sole go-to for solutions:
"Having a one and done is a great aspiration, but there are many clinical and operational issues that we're trying to address, and no one entity could possibly do all of that well. Innovation happens on so many dimensions. We're not building out individual e-commerce connections — that wouldn't be sustainable — with all of our vendors, we use a marketplace, a kind of spoke and hub approach."

Farber-Chen and Demosthenes, both experienced physicians, echoed the importance of integration from a clinician standpoint. A solution shouldn't put an extra cognitive burden on the physician -- they don't want anything taking time and attention away from patients. Interoperability might not be top of mind for clinicians, but it does have long term effects on the ability of clinicians to do their work. Limited interoperability means manually stitching together solutions, which takes time and resources and isn't scalable.
Sixty-five percent of health systems cited ROI as the success metric for RPM solutions, compared to 19% of tech vendors.
But how does one measure ROI for a digital solution? For Faber-Chen, working in pediatrics, a one-size-fits-all approach isn't feasible:
"Caring for pediatric patients is much different than adult patients. In the adult population, common conditions like hypertension require more frequent monitoring from home and are reimbursable through CPT codes. Since there isn't as much frequent monitoring for pediatric care as compared to adult care, it doesn't necessarily meet those requirements, and we've needed to look elsewhere to determine ROI. In addition to clinical outcomes, we're also looking at other factors to determine ROI like staff time savings to focus on high touch care needs, reduced care and associated costs, improved access and hospital capacity by monitoring patients at home."
Demosthenes cited similar concerns for the pregnancy space -- with a finite time period for care, measuring ROI in dollars make less sense for maternity care providers. Some states still operate on fee-for-service (in-person) models, actually disincentivizing RPM for pregnant patients:
"That's so unfortunate, because it's not taking into account the patient. Let's say there's a patient who's in a one-car family. We're asking that patient to leave her home, possibly pay for parking, get a babysitter, or take a half day from work. For what this costs the patient it's just not right. I want to be able to offer my patient choices. Group prenatal care, digital, midwife, etc. Those are intangible ROIs and they're not necessarily seen in terms of monetary value but they have SO much weight in another sense."
From her perspective as procurement officer, Rustad shared important aspects of cost and expense and how revenue offset affects ROI. System integration is key to bringing data back into the EHR to create the holistic patient record and reduce the burden and burnout of clinicians, as well as the operational integration often overlooked (i.e, onboarding those patients), which is also tied to labor and cost. She also highlighted the difference in capital and operational expense, and emphasized that all risk should not necessarily be transferred to customers on the front end.

"We also look at patient satisfaction; we're reducing ED visits, bouncebacks, adverse events, recidivism; we're looking at health equity (how many languages are represented). We're looking for concrete ways to measure taking costs out of healthcare, not just for the provider. It really helps us on the health system side to implement solutions if innovators can present measurable ROI like this on the front end. "
The most important accelerator of a successful deployment (according to both health systems and tech vendors) is a clear understanding of clinical workflows.
The panelists offered additional feedback on accelerators. Demosthenes cited the need for a successful pilot and a clinical champion:
"A solution will only be successful and continue with leadership. Especially when you're working in an academic medical center where you have residents coming in who are often very involved with delivering healthcare — they're just trying to stay alive in an 80hr work week, and you need to keep them in mind. The champion might burn out without clinical support."
Rustad brought up the labor shortage and the need for detailed implementation and deployment timelines:
"We have labor shortages, we have operational needs. If you want to accelerate deployment, think turn key. A solution might address last mile care delivery, but what are the plans for implementing it? Can you articulate up front? Gantt charts, communication plans, resource requests? Health systems do not have resources on standby.
Farber-Chen added the importance of understanding the unique needs of the buyer/customer.
"Doing the upfront work on the customer/partner is essential to getting buy-in — every organization is a little bit different and requires different proposals to ensure that the solution is going to be effective in that scenario or structure. Vendors have to take the time to get to know their healthcare partners.
The full results of the HIMSS survey are slated for release in the upcoming weeks, but these preliminary findings and discussion reveal that as RPM and digital care coordination become embedded in the care experience, vendors and health systems need to come to an agreement about how they measure success.
Listen to the full recording here.