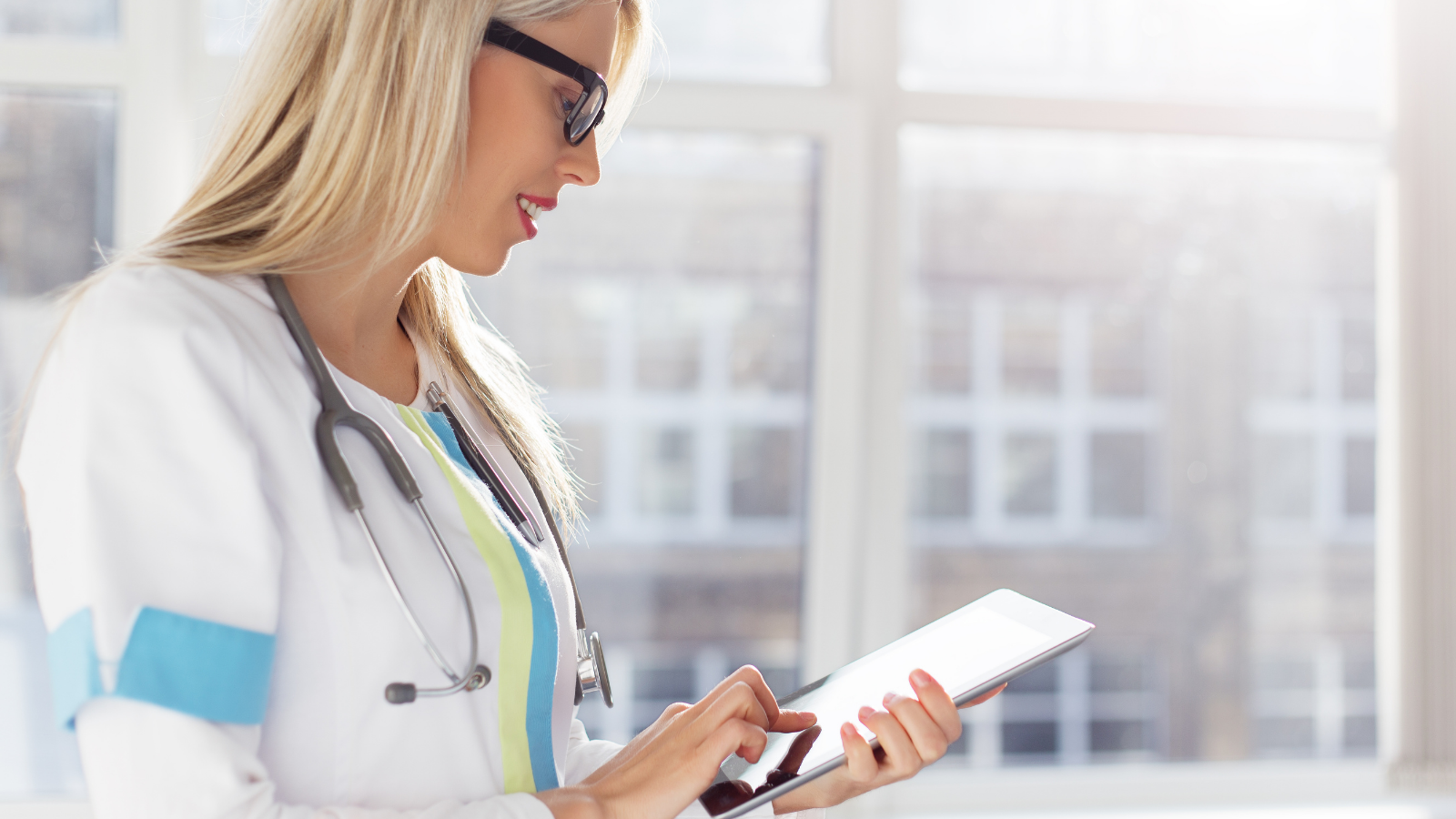 First the bad news: the labor shortage isn't going away. The good news? Digital health may be able to bridge the gaps caused by overburdened staff and closing hospitals.
Whether you call it the Great Reset or the Great Resignation, the dramatic aftershock of the pandemic has accelerated a massive realignment in the labor force, and it's hitting the maternal healthcare field hard. Nurses struggling with burnout are taking traveling positions to earn higher wages, or they're leaving the field entirely. Hospitals in rural areas are closing ED and L&D services, or shuttering altogether.
Make no mistake, the field has been facing the threat of these problems for years — the pandemic simply forced them to a head. OB/GYNs and nurses have been straining to plug the gaps left by a physician shortage, and shrinking birth rates across the U.S. have left many L&D units without enough annual deliveries to meet safety standards.
The problem is gaining national attention, with the Surgeon General's recent recommendations for nurses who are working despite burnout as just one example. Rural hospitals are staying open in the face of safety concerns, because they are the sole support system for the communities they serve. Those in the healthcare field are built with compassion, and they are acutely aware that they might be the last remaining support for their under-resourced patients.
Into this unsustainable situation, digital health is offering scalable solutions to give clinics the tools to help their providers operate at the top of their licenses. Here are three ways that Babyscripts is providing support for an overburdened maternal health workforce:
Remote Patient Monitoring extends the geographic reach of a single clinician -- one doctor can do more. For example, providing remote blood pressure monitoring for low risk patients out of the office enables a single doctor to manage many patients over a broader geographic area -- a critical efficiency as providers absorb patients from closing neighboring hospitals. Additionally, by capturing BP outside of the office, doctors can reduce the frequency of in-office visits, freeing up time in their schedules to take on more patients.
Unlike a simple video visit, which may feel like inferior care, the addition of remote monitoring devices and the knowledge that data is being communicated to a provider creates a sense of security and encourages engagement from patients.
[Read: Keeping Patients Safe During Labor Shortages]
For escalated BPs or high-risk patients, intelligent trigger systems focus attention on those who need care the most. Exception reporting delivers actionable insights to providers, allowing them to allocate attention to those most in need. With a reporting system designed with and clinically validated by hundreds of providers, our escalation system alerts the provider to emerging problems and urgent events — doctors can manage many more patients and capture more data than in a traditional office setting. Remote patient monitoring broadens the addressable market and removes the limitations of a geographic footprint.
[Read: Labor Shortages are Widening Maternity Care Deserts]
Digital education and administrative tools support patients with a consistent experience and a trusted resource for information. Even as practices might leverage short-term employees, traveling nurses, and hospitalists to help staff up during the current shortage, the patient digital experience remains the same, supporting patient satisfaction and confidence in the practice.
These tools also free up time for meaningful in-office interactions and support the doctor/patient relationship. Automating education and administrative tasks shifts a time-consuming burden off the provider, allowing them to use in-office interaction to build a relationship with the patient, and cutting down the time spent on explanatory phone calls or correcting misinformation found on the internet. With custom campaigns sent directly to a patient through a mobile app, providers can also address ad hoc situations or needs in real time, like updated protocols or contact information.
[Read: 3 Ways to Use Virtual Maternity Care to Support Providers in a Labor Shortage]
Of course, many health systems are aware of the benefits of deploying digital health for their maternity population, but are focused on rebuilding their OB departments after unexpected departures, finding nurses, and keeping their units staffed. The current moment doesn't seem to be the time to pursue digital initiatives.
Against that mindset is the reality that the healthcare field may be operating on these lean staffs indefinitely. There are no wells from which to replenish depleted staff, and the number of OB/GYNs entering the field continues to decrease. Rather than wait on innovation, health systems need to get digital solutions into the hands of new staff as they are onboarded, to ensure that adoption is seamless and scales with the department.