On February 13, 2019, Babyscripts' Senior Product Manager Christie H. Lee joined Huge, the Jennifer Bush-Lawson Foundation, Duke in DC and other leading organizations to discuss maternal mortality, how it affects low-income women and women of color in particular, and the push to disrupt this growing crisis through local and national innovation.
The following has been adapted from Ms. Lee's comments presented at the panel.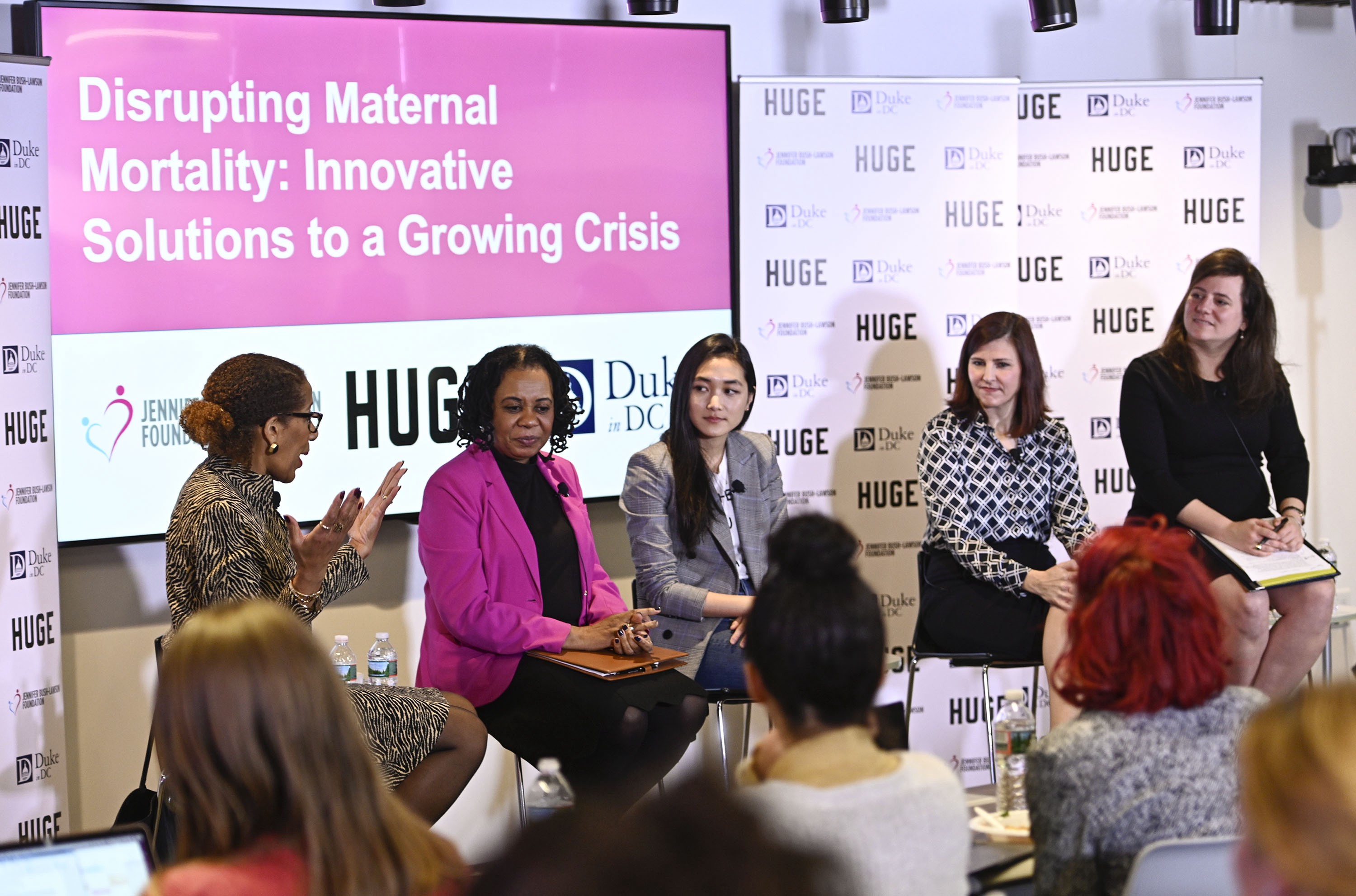 How did we get here? How is [the maternal mortality] crisis so terrible both in the U.S. and in D.C. in particular?
Well, it's a complex issue with many factors. In DC specifically and also many of America's rural communities, we've seen the closure of many hospitals — specifically labor and delivery wards. Here in DC, that's Providence and UMC, east of the Anacostia river. We are now in a situation where all of the District's resources for prenatal care, providers, and delivery rooms are located in the Northwest of the city, but our moms and babies are spread out across the region. And women with the most socio-economic needs are the ones furthest away.
What are some of the innovative solutions you are working on?
As a technology company, Babyscripts is focused on extending the reach of our clinical partners to places that people alone can't reach. We risk-stratify patients using remote monitoring devices, algorithms to identify and triage patient risk, and make the data more visible and accessible to patients and care teams.
Over the years, we've created a rich, proprietary dataset that allows us to more accurately segment, and more importantly, react to patient needs.
Outside of our core technology, we are currently working with GW MFA and Medstar and one of the district's MCOs to improve prenatal care for low income moms here. More than just creating a product that will help these moms; we will be researching, analyzing, and publishing our findings to help the entire community leverage what we are doing.
What have been your greatest challenges?
At the very beginning, our biggest challenge was actually convincing health care providers that mobile, digital tools could be used to create meaningful changes in their patient's lives. We've largely proved that, and changes in the healthcare industry have bolstered our cause.
Now, our biggest challenge is to take a very fractured health care system that has invested in many different tools — from EHRs to appointment scheduling to cloud infrastructure — and create one seamless care experience for a patient, like helping them move from primary care to a specialist, go from one physical location to another, or try to find a doctor's office in a large hospital location.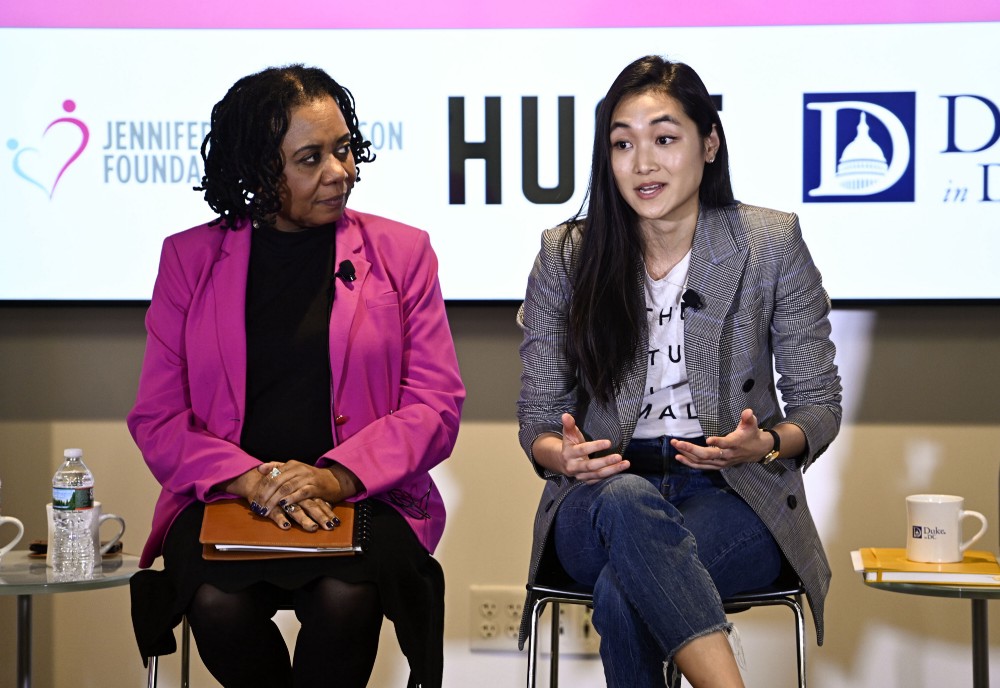 Everyone agrees that too many mothers and babies are dying. What can be done to make this a national conversation? And from there, how are these innovations scalable?
There is a lot of movement around our rising maternal mortality rates. The March for Moms, an annual march to Capitol Hill, is a great example. Their purpose is to raise awareness of the rising maternal mortality rates and urges policymakers to present legislation that helps moms and babies — legislation like the Preventing Maternal Deaths Act to analyze and understand why moms are dying at a large scale. Over the past year, major news and media publications like the New York Times, NPR, USA Today, and National Geographic have been highlighting the problem and calling for action.
Policy makers are key players in changing mindsets around digital health's role toward addressing the challenge. They can go a long way toward encouraging physicians' ability to innovate and transform care models through things like financial incentives and data houses.
We've talked about the clinical and nonclinical ways to address this problem. How do we ensure these solutions aren't siloed as such?
Align incentives across all stakeholders, providers, payers, patients, technology, policymakers — everyone. In my experience working with health systems across the country, the one thing I've heard time and time again is that maternal health and prenatal care is seen as a cost leader for many systems. And at the same time, high risk deliveries and NICU stays represent a large dollar value for them. There is a large gap between what's right and what makes financial sense for stakeholders.
I think if we can change the way everyone thinks about maternal health and pregnancy and turn our heads towards a value-based payment structure, we can get all eyes laser-focused on one thing: better outcomes.
Let's say you had all the money in the world to invest in this problem. Where would you begin?
I would start local. I would start by bringing prenatal care teams and L&D (Labor and Delivery) to each community. But at the same time, I would double down on investing in and scaling our technology, scaling this personal touch with AI (artificial intelligence). We need the proper balance between human interaction and technology — essentially using them to mutually support and bolster each other.
About Christie H. Lee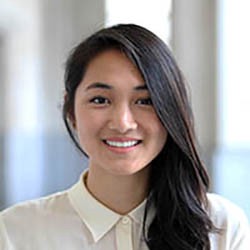 Christie leads the Product & Engineering team at Babyscripts as Senior Product Manager, driving the evolution of ideas into innovative, scalable solutions. She collaborates with practitioners of care and patients to create practical solutions that can be implemented into any health system. She is most proud of the work that her team has done to create a solution for low-income mothers and to help care teams proactively create relationships with their
patients. Christie is a proud alumna of Wellesley College, an all women's college whose mission is to educate women who will make a difference in the world.