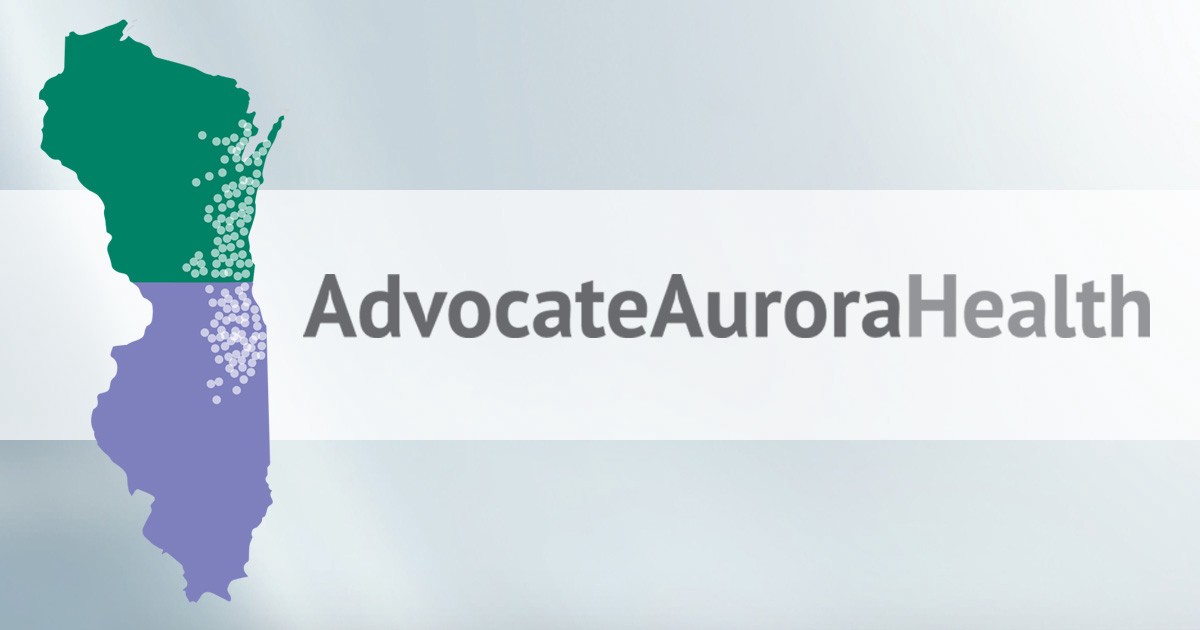 Collaboration has always been at the heart of our successes at Babyscripts. Learning from and leaning on the expertise and strengths of providers, patients, and other stakeholders in the space has helped us create, hone, and distribute a product that is actively improving outcomes and delivering better pregnancies to mothers across the US.
We took some time to evaluate our partnership with one of our long-standing clients, and the largest non-profit health system in Wisconsin: Advocate Aurora Health. Starting as an Innovation pilot program and expanding to a robust and thriving partnership servicing thousands of pregnancies annually, our relationship with Advocate Aurora provides a great example of how the Babyscripts solution can be incorporated into a large health system.
To help others learn from our experience as we have learned from them, we talked to Mira Ketzler, Senior Director, Women's Health Service Line at Advocate Aurora Health Care about why they chose Babyscripts.
Why Babyscripts?
When it comes to patient education, providers have a lot of options. There are many products on the market that allow providers to digitally deliver clinically-validated information to patients: in their own words, with their own branding, and aligned with their own care plan. Yet beyond providing a digitally accessible alternative to bulky and costly paper educational packets, most of these options don't provide much more than a more convenient way to find pertinent information.
Advocate Aurora was in the market for a solution that could deliver educational info while actively engaging patients and enhancing their experience, and it led them straight to Babyscripts. The ability to customize the Babyscripts platform with their practice-specific clinical information and content, educational content, and offerings; as well as adjust the content for a particular market; was a key driver in Advocate Aurora's decision to use Babyscripts.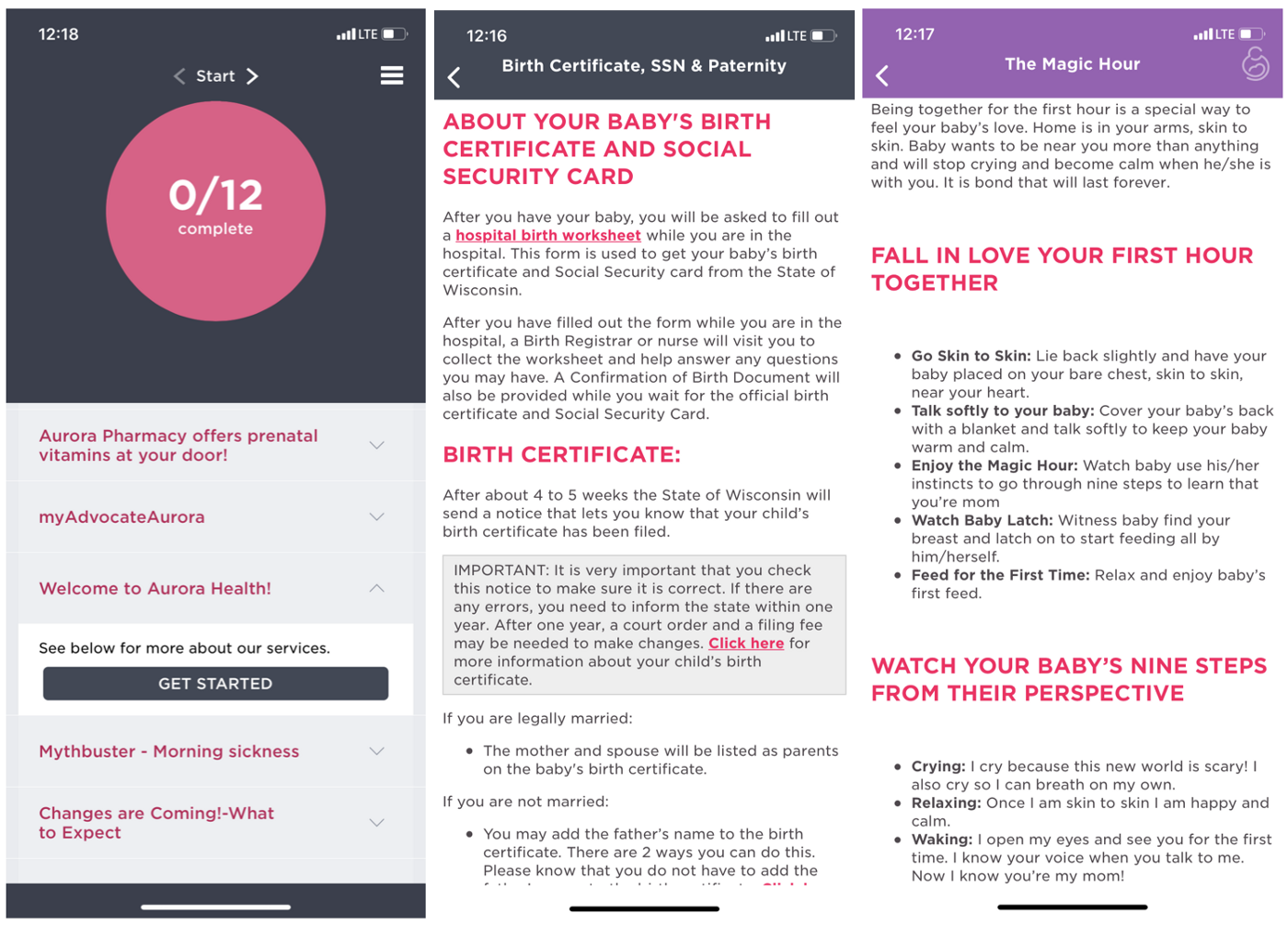 Through the platform, Advocate Aurora gives patients easy access to contact information for their local physicians and services like breastfeeding support, a digital version of their pregnancy booklet, links to billing and payment information as well as birth registrar information, and an additional section of content specifically written to guide new parents through the hour immediately after birth.
Yet Advocate Aurora ultimately chose Babyscripts because the platform is much more than a tool for patient education or a one-stop location for health system information.
While Babyscripts provides the cost efficiency of digital access to customized educational materials, the platform also automates certain elements of care through digital touch points to allow continuous access to care.
Unlike other education apps that are no more than a static medium for delivering information to a patient, the Babyscripts platform is dynamic, delivering gestational age appropriate content to patients and sending reminders and notifications to keep them engaged, actively tracking their progress, and meeting their target goals.
Advocate Aurora chose Babyscripts for this dynamic approach, and also for the scalability of its solution. The Babyscripts platform is host to a suite of product offerings called modules that accommodate the needs of diverse patient populations, allowing practices to scale up and expand their patient offerings. In addition to the education platform, Advocate Aurora enhanced their patient experience through Babyscripts Schedule Optimization module, a solution that allows low-risk women to remotely monitor their blood pressure and potentially decrease their number of prenatal appointments.
With the Babyscripts platform already deployed and integrated into provider workflow, Advocate Aurora has the foundation in place to easily expand their patient offerings without increasing the burden on providers.
Babyscripts Impact
In 2019, Advocate Aurora has deployed the Babyscripts platform to over 8,000 patients across the health system. More than 10,000 blood pressure data points were logged by patients on the remote monitoring program. Along with strong enrollment and engagement with Babyscripts technology, overall patient satisfaction remains consistently at 85% with more patients providing feedback every month.