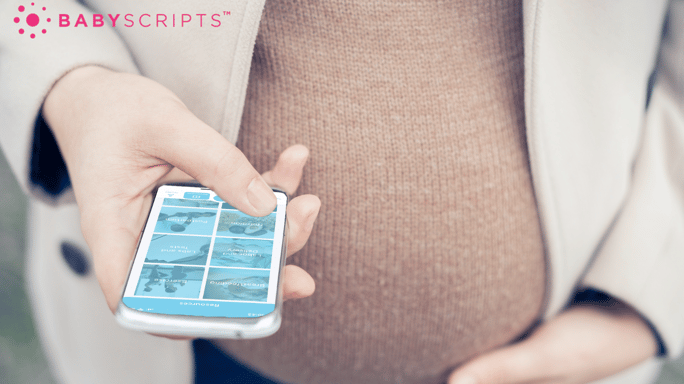 A funding round is always a validation of value. With some of our current Babyscripts customers among the investors in our recent Series B, that validation is doubly significant. We are more confident than ever that our solution is delivering real benefits where they matter most — to our customers.
For us, this fundraise is an opportunity to build on our existing value and drive growth in three major areas:
1) Investing in the digital front door
2) Improving population health through better care coordination, and
3) Decreasing maternal mortality and morbidity through products like our maternal mental health solution.
We recognize that for our health system clients, the consumerization of care and controlling the digital front door is an imperative.
The pandemic accelerated a shift in healthcare consumerism that was already beginning to threaten traditional health care delivery. New entrants like Cityblock, Tia, Hers, and others are coming into the space backed by massive amounts of funding and offering not just heavy tech experiences to their clients, but actual providers in brick and mortar locations.
They're building clinics in the neighborhoods that they serve, sometimes right in the shadow of their health system "partners", and in addition to offering tech-enabled care experiences, they're forming payer partnerships founded on carving out risk and the promise of better outcomes.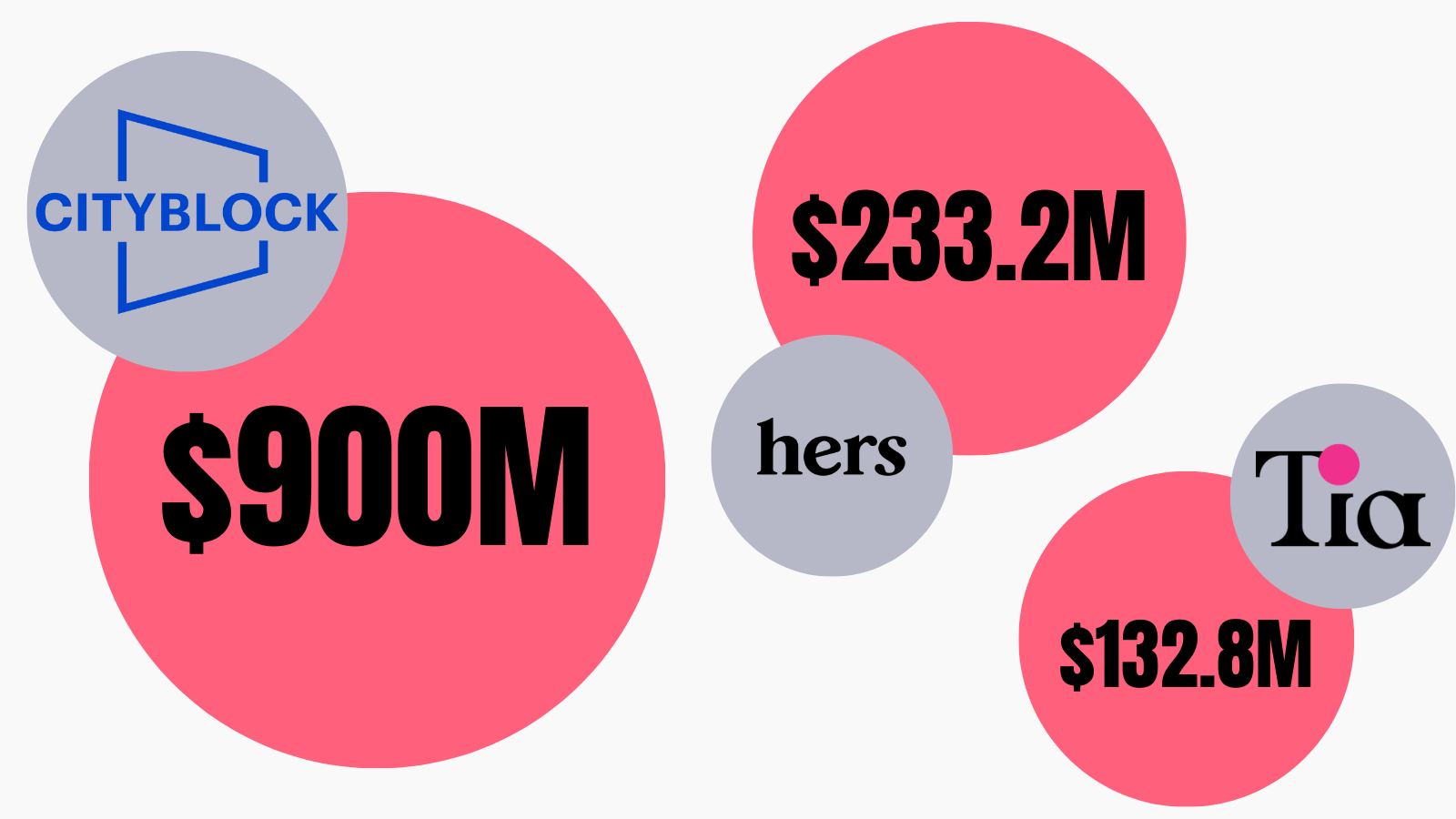 Fig. 1: Fundraising to date
We're helping our customers respond by providing solutions to keep patients engaged with the health system for all aspects of their care, especially that important pediatrics' transition of care. We're providing solutions that scale routine experiences and enable intimate encounters between provider and patient that truly move the needle in patient satisfaction.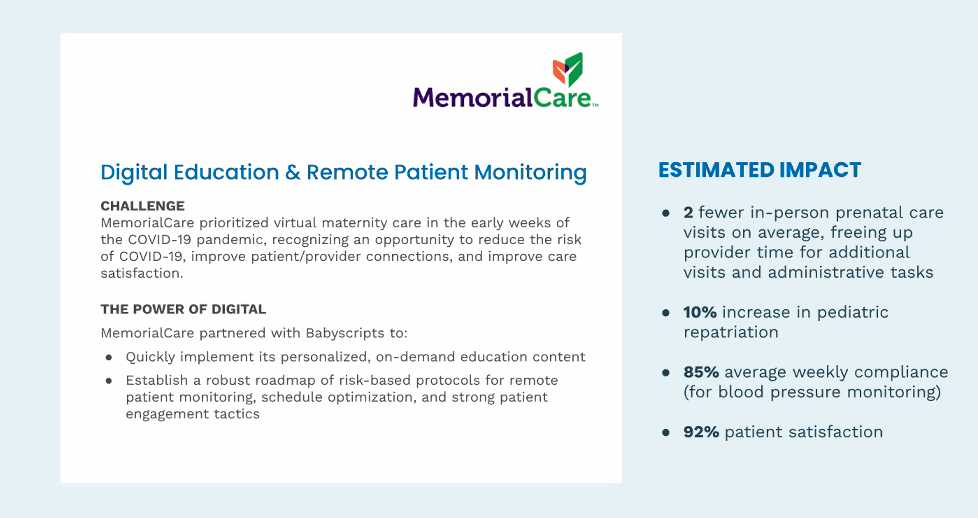 Fig. 3. Results of Babyscripts deployment with MemorialCare, a nonprofit integrated health system in Orange and Los Angeles counties.
We're using this new funding to invest in more integrated experiences (i.e., EMR integrations, embedded integrations) and app redesigns to optimize the experience for all our users, on the provider and consumer side, intuitively automating every aspect of care to help our customers maintain control of healthcare's front door.

Fig. 3: Babyscripts myJourney optimized user interfaces
The mindset around value is changing, and we're helping our customers meet shifting needs by targeting and improving population health and risk through joint deployments.
Managed care companies are looking to partner more closely with providers to change payment arrangements, offer bundle payments, and otherwise encourage value-based care over fee-for-service. As an example, our partners at Wellspan Health have partnered with Gateway and Capital Blue Cross to create new payment and care models with a heavy focus on care transformation. This is the beginning of a new era of payer/provider collaboration. The Wellspans of the world are trailblazers, but we know that many of our health system customers are having similar conversations with their local payers.
Managed care companies are aggressively seeking out models that focus on better outcomes, and they're giving preferential reimbursement rates to organizations that are willing to do so. If health systems aren't investing in high-risk and value-based care, they're going to lose out to competitors that are willing to do so.
We're using this new funding to focus on outcomes and help our customers partner with health plans, investing in new tech-driven models that are focused on improving population health and fast tracking early risk detection to bring a whole suite of partners and services to the table.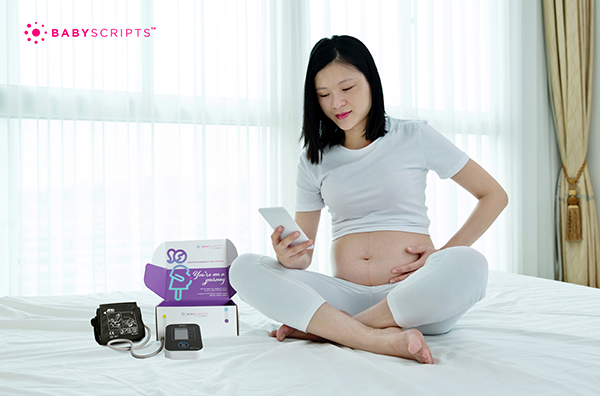 Fig. 4: Mother with Babyscripts myBloodPressure kit
Investing in high risk is the fastest way to decrease maternal mortality and morbidity rates.
One of the silver linings of the pandemic has been an increased awareness on the risks facing pregnant women in the U.S. today. There is national, legislative focus on reducing maternal mortality and morbidity, and a big push in health technology to target these problems.
We as a company are expanding our product suite and heavily investing in high-risk to eliminate poor outcomes. This new funding will help us accelerate the deployment of new risk-specific tools like our comprehensive blood pressure monitoring product, created to automate the monitoring and management of every level of blood pressure risk (the nuanced differences between chronic and gestational hypertension for example); and our maternal mental health product, focused on identifying mental health risk and connecting users to necessary resources
Now, as ever, we are dedicated to bringing best-in-class solutions to our provider and payer clients, to make good on our promise of better pregnancies for all.
Sincerely,
Juan Pablo Segura, President & Co-Founder
Anish Sebastian, CEO & Co-Founder
---
Interested in reading more about Babyscripts plans for the Series B raise? Here's a selection of top news stories covering the funding round:
TechCrunch: Babyscripts secures $12M to roll out its virtual maternity care model
Modern Healthcare: Babyscripts Raises $12M Series B, led by MemorialCare's innovation fund
Mobi Health News: Babyscripts raises $12M for its digital maternal health technology
Washington Business Journal: Babyscripts has a plan to improve maternal health care. It starts with a fresh $12M
Milwaukee Business Journal: Froedtert & the Medical College of Wisconsin participates in Babyscripts $12M capital raise
HIT Consultant: Femtech Startup Babyscripts Secures $12M for Virtual Maternity Care Solution
Formal Press Release: Babyscripts Raises $12 Million in First Round of Series B Funding Led By MemorialCare Innovation Fund
VatorNews: Babyscripts raises $12M to expand its virtual prenatal care platform
mHealth Times: Babyscripts Raises $12 Million in First Round of Series B Funding Led By MemorialCare Innovation Fund
Fierce Healthcare: Babyscripts brings in $12M in fresh capital backed by MemorialCare's innovation arm
MedCity News: ​​Babyscripts raises $12M, plans to expand to all 50 states
STAT newsletter: https://www.statnews.com/2021/09/14/elizabeth-holmes-theranos-trial-resumes/
Technical.ly: https://technical.ly/dc/2021/09/15/money-moves-arcadia-id-me/
Think Advisor: https://www.thinkadvisor.com/2021/09/15/health-reward-based-life-broker-raises-26m-financing-moves/