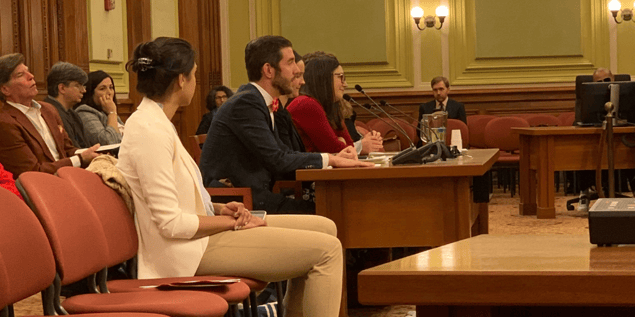 Babyscripts testifies before the DC Council to advocate for the digital health reimbursement mandate, included in the new Postpartum Care Expansion Act.
In this week's news, coronavirus poses challenges for pregnant mothers outside of their physical health, including stress on their support system and mental health and barriers to preventative care. Wholesale adoption of digital health still lags although Covid is driving it forward.
Plus, big news on the policy front as the DC Council votes to extend coverage for postpartum care, including language proposed by Babyscripts.
9/11, Elle: Birthing Alone: Why Pregnant Women Are At Risk Of A Mental Health Pandemic
9/11, New York Times: Missed Vaccines, Skipped Colonoscopies: Preventive Care Plummets
9/10, Stat News: Pregnancy poses challenges for people in recovery from substance use disorder. Covid-19 is taxing their support system
9/9, mHealth Intelligence: DC Council Votes to Extend Telehealth Coverage for Postpartum Care
9/9, Stat News: Is the Covid-19 pandemic a tipping point for digital health?
9/8, Healthcare IT News: COVID-19 has pushed digital health forward, but challenges still persist
9/8, MedCity News: Privacy, efficacy concerns are the biggest hurdles to digital health adoption