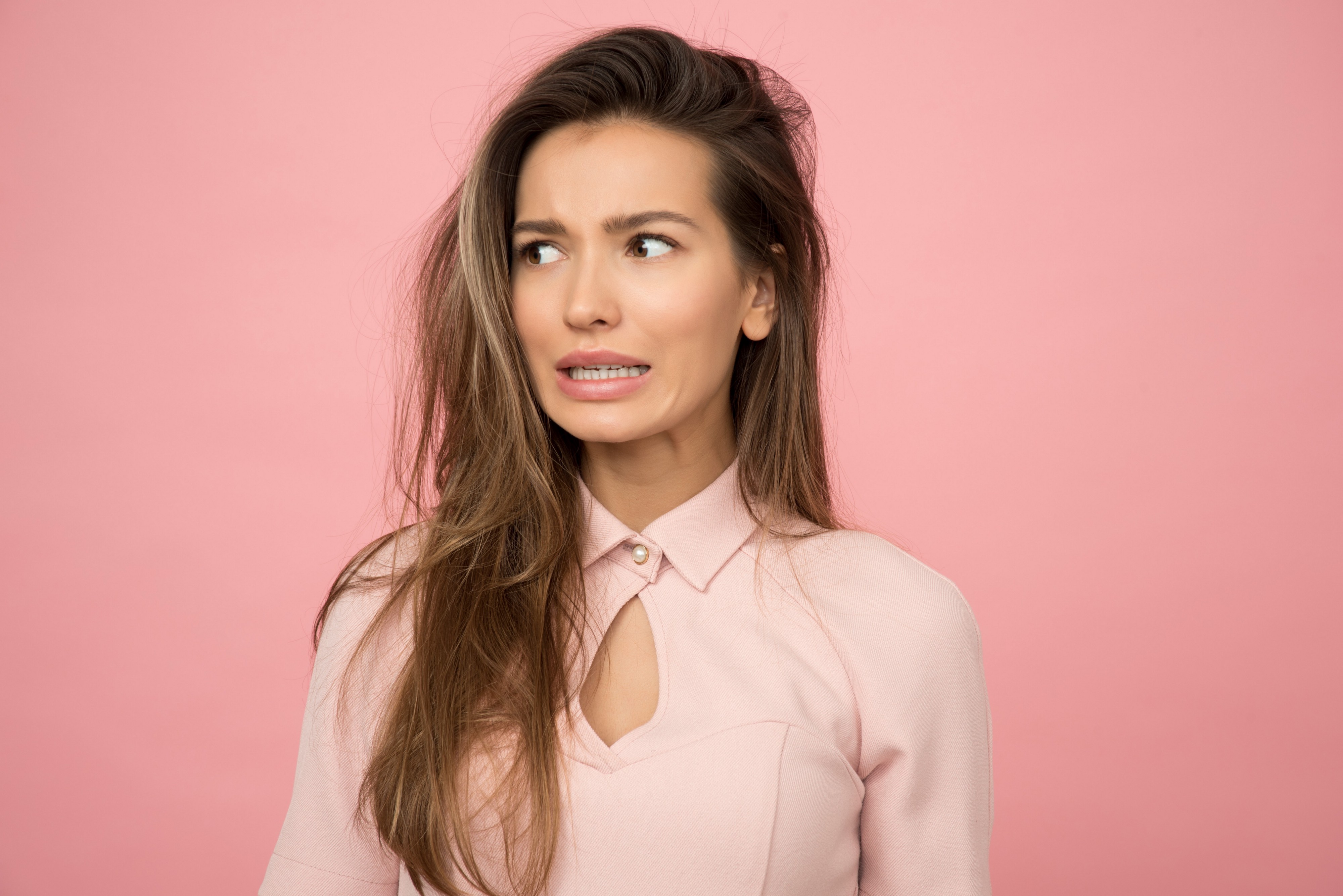 From the moment a woman realizes she's pregnant, she is overwhelmed by the questions piling up inside her own head:
"What can I eat?
"Is it safe to drive?"
"Should I stop taking my daily medications?"
"How am I going to remember all the 'right things' during my pregnancy?!"
Enter in the paper packet: a bulky mass of pages she receives from her care team to help her navigate the unexpected twists and turns of pregnancy.
Paper packets take many forms: a messy pile of handouts, a folder of materials, a stack of papers pieced together in a spiral book. This packet has been, historically, the only way to ensure that patients have all the right educational materials and resources to accompany them on their pregnancy journey.
Seems like a great idea, right? Put everything from safe medications to care team contact information to hospital registration all in one place — patients will never have to look anywhere else: mission accomplished!
Then, reality sets in.
The paper packet weighs 5 pounds.
It sits in the back seat of her car for 8 months.
Her partner thought it was junk mail and recycled it.
It's collecting dust underneath her bed.
Despite her care team's best efforts, the patient is relying on the internet to answer her every question — not her paper packet.
That's where Babyscripts comes in: goodbye paper, hello digital education.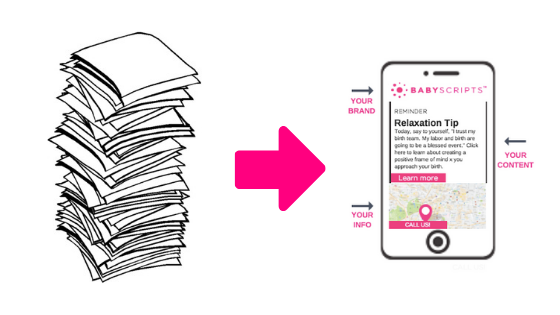 Providers spend majority of the patient's first appointment explaining topics like:
Genetic screening
Nutrition, weight gain, and exercise
Structure of the office: the visits and the providers
Safe medications
It's a very informative app.
- Atlanta GYN/OB Patient
With Babyscripts, care teams can deliver provider-approved content and education through the only resource a patient carries at all times: her smartphone.
For 25 years, Atlanta GYN/OB relied on their paper packet to provide patients with every piece of information they'd need to feel knowledgeable and empowered during their pregnancy. With an average 750 annual births and a cost of $10 per paper packet, this amounted to over $187,000 spent to bring quality education to their patients.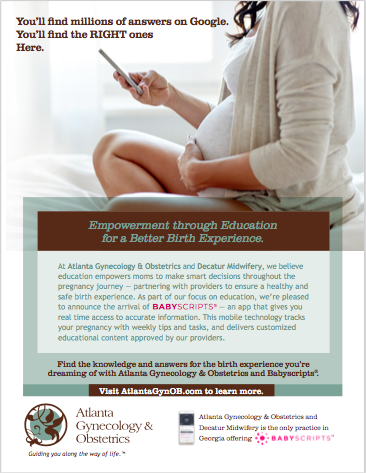 Since launching Babyscripts in November 2018, nearly 350 patients are utilizing the Babyscripts app for trusted, paperless, and highly personalized prenatal education. Atlanta GYN/OB worked diligently in preparation for launch to embed dozens of custom links and create 20 practice specific resource pages for their patients. So far, patients find "the car seat articles and other informative things to be very helpful and unique to other pregnancy apps."
Three months in, patients don't miss the paper: "[Babyscripts] is easy and helps me find information to read." They are visiting the app over 3 times a week, spending an average of 2 minutes in the app every session.
I like having weekly content that changes based on how far along I am. It is very helpful.
- Atlanta GYN/OB Patient
The top ten resources most frequently visited include some of the same topics their providers focus on in their first appointment: Eating Right, Exercise, and Weight Gain. Providers at Atlanta GYN/OB can now rest assured that their patients aren't searching the internet for answers, one patient commenting that she uses Babyscripts to "[read] everything I need to know or ask about in my next appointment."
Staff at Atlanta GYN/OB also say Babyscripts has allowed for "time saved of not having to assimilate over 2,000 packets per year." In addition to the 80% cost savings from paper packets, "the patient responses to viewing the packets on their phone has been great."
This year, we are committed to eliminating the paper packets for all of our customers. Patients are looking for something to keep up with their busy lifestyles. Ditch the paper, and let's work together to create a highly personalized prenatal tool for your patients of today and tomorrow