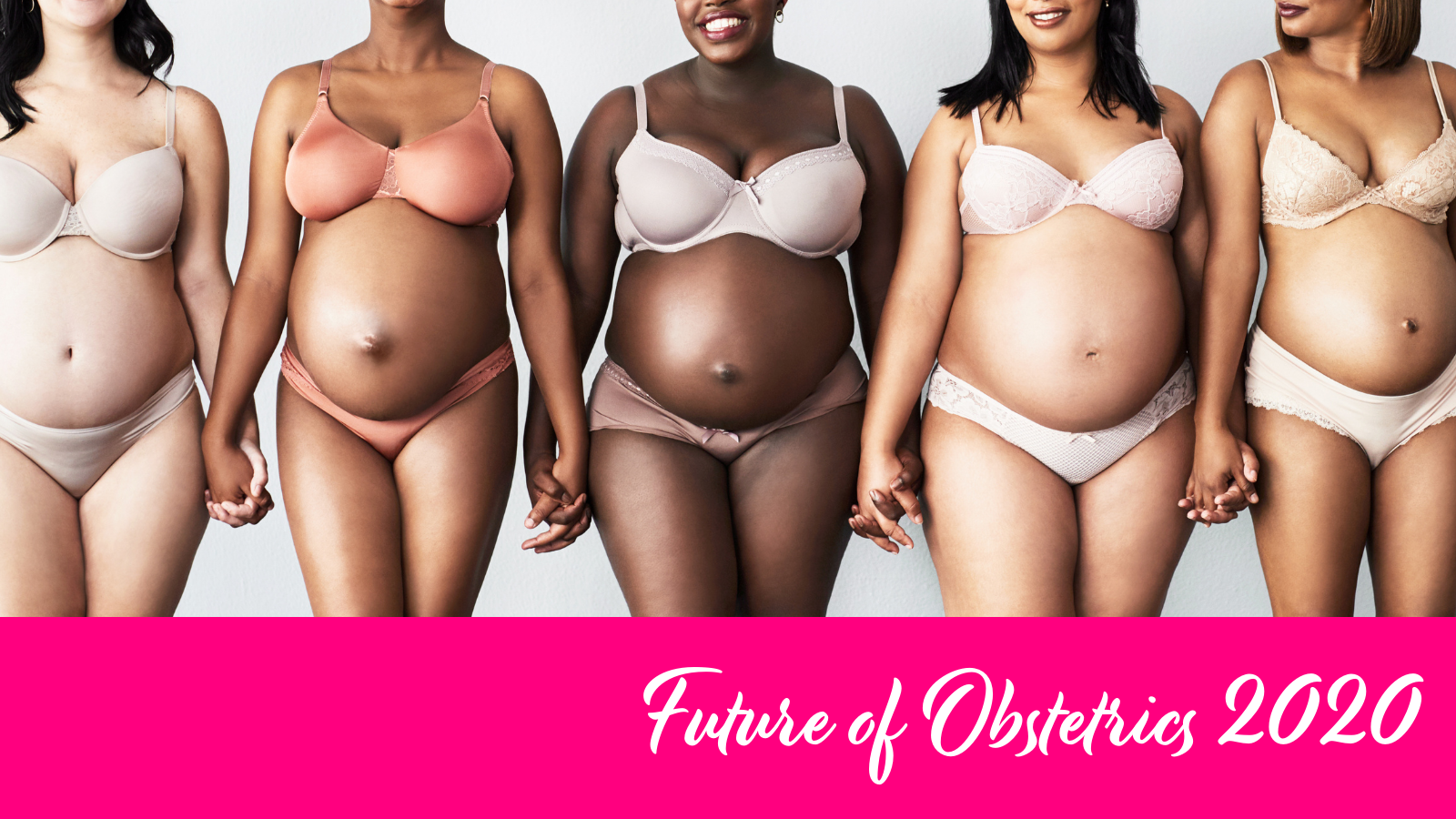 This week, Babyscripts hosted its 4th Annual Future of Obstetrics Conference, and like most things in 2020, it looked a little different from its predecessors.
We heard the need for flexibility and accessibility, and made our conference fully virtual -- with prerecorded sessions that our clients could tune into at any time. We also limited our invites to customers-only, to truly hone in on the individual needs of our partners and offer exclusive insight into our future product roadmap.
Below we offer a brief recap of the sessions.
[Are you a customer who missed out on FOB 2020? Don't worry, there's still time to attend! Check your email for full access to register and watch]
A Message from the Founders
Babyscripts has come a long way since two bachelors from Deloitte made a bet on IoT technology for pregnancy care. For one thing, bachelor status is on the way to being revoked for not one, but both of our founders, and one is adding a "Daddy" card on top of that.
And there's plenty of exciting company news to follow on the heels of those personal reveals. This year, Babyscripts hit the 200K mark for pregnancies serviced, collecting over one million discrete data points.
COVID-19 introduced a paradigm shift for the way we approach digital care, and Babyscripts is on the front lines of those changing needs. For a long time we've recognized that traditional care models don't work for many of our moms, especially low-income and minority pregnant populations, and Covid has put the spotlight on those disparities.
Executives are taking a hard look at their digital strategies, as patients demand the convenience that they see in every other aspect of their lives. The founders identified and addressed three hot button topics:
Navigating the digital front door

Digital therapeutics

Payer sponsorship
They opened the Babyscripts hood for a sneak peek at the future product roadmap. Without revealing too much, we heard maternal mental health, EMR, diabetes, virtual visit companion, and a way to amplify telemedicine through data collection that could be a major game changer in a post-Covid landscape.
[Want to learn more about our Maternal Mental Health product? Register here for our Maternal Mental Health webinar on December 2nd]
Session 1: The Future of the Customer Experience
David Barrett of IU Health joined us for a conversation about the value of Babyscripts for the Women's Health Service Line, how they navigated care team buy-in, and how they were able to implement Babyscripts at warp speed after the COVID-10 outbreak put the need for virtual care into overdrive.
Among other things, David discussed the eleven customized campaigns that IU has rolled out in the past eight months, and what that has done for patient engagement. Now that they have their feet set to brace the next surge of the pandemic, he addressed how IU is looking to maximize their use of Babyscripts' remote patient monitoring layer.
He also addressed how the team at Babyscripts identified IU's value drivers to help them navigate and succeed in using the program. Their top three? Streamlining OB education, reducing OB triage calls, and tracking resource views to engage patients.
Session 2: Improving Outcomes with Remote Monitoring for Postpartum Hypertension

Adriane Burgess of Wellspan Health joined this session to talk about Wellspan's experience with Babyscripts' Postpartum Hypertension product. She walked us through Wellspan's implementation process, especially their training procedures for different size hospitals within their system.
"We had a previous process to monitor BP in the postpartum period and it was not as successful," Burgess told us. "Having Babyscripts and the Babyscripts call center is an amazing added support. With the right tools, women will monitor their own BP levels, but even if the practice is providing the cuffs, the onus is still on them to manage and triage. The added layer of Babyscripts' exception monitoring and call center is a game-changer for us."
This session covered the value of PP-HTN monitoring for responding to ACOG's guidelines for postpartum care, the 0% readmission rates out of Cone Health, and also included an exciting update on reimbursement codes specific to remote patient monitoring, especially for high-risk patients -- which is, of course, what this tool is specifically directed to.
Session 3: Future of EMR Integration in Virtual Maternity Care
Babyscripts has an integration-first strategy — a product like ours needs to be deeply integrated into workflows to produce the best outcomes.
We want to keep our end users in the systems they're using on a day-to-day basis. This means seamless patient onboarding, review of patient biometrics, etc., all within the workflow that is already in place. Babyscripts has successfully integrated in 250+ practices and departments, and currently in the process of implementing 40 more.
In this session, we heard from our partners at Xealth and Redox about the future of integration in virtual care, including the ability to reduce inconsistencies across vendor offerings and enable efficiencies for providers. Plus, they're sitting on a massive data collection that can help providers understand what patients want and make decisions about their offerings.
So what's the future of Babyscripts and integration? Advanced onboarding is one thing we covered: if the mother's risk profile changes, we want the ability to change the Babyscripts experience/monitoring profile directly in the EMR. Listen to the webinar for the full breakdown.
Session 4: The Power of the Joint Deployment & Getting the Payer Involved
It's no secret that reimbursement is a major barrier to deploying digital health. Providers know the value of solutions like remote patient monitoring, but the question of who will pay for it often holds them back from offering RPM to their patients.
When it comes to high-risk care, there's no opportunities to maximize the global fee or take advantage of reimbursement codes, so Babyscripts changed the nature of the game by creating a model that allows payers to sponsor the use of Babyscripts at participating health systems.
In this session, we talked to Rosalyn Carr Stephens from AmeriHealth Caritas DC, one of the largest MCOs in the District and a Babyscripts partner, about what motivated AmeriHealth to reimburse Babyscripts for their members.
Relationship with the provider: "traditional methods weren't working for connecting to the member"

Tailored messaging: "Babyscripts' data can help us identify how to engage members in their own care."

Earlier identification of pregnancy: "Following Babyscripts data, we've been able to track an increase in women engaging in prenatal care in the first trimester."
Payers have the resources to help with issues, especially those related to social determinants of health, and providers can offer point of care trust. Patients are much more likely to engage with their own health at the behest of a physician than the insurance provider. You don't need to convince payers to invest in digital -- they've already been investing in direct-to-consumer solutions. But the industry is beginning to realize that to move the needle, they are going to have to involve the provider.
To learn more about this session and to listen to the Future of Obstetrics Conference in full, look in your inbox for the link to register and watch. If you're not a customer, subscribe to our Virtual Care Resource Center for the latest updates on the Babyscripts product and the future of virtual maternity care.
---
Don't miss our upcoming webinar on Babyscripts & Maternal Mental Health! Register here.