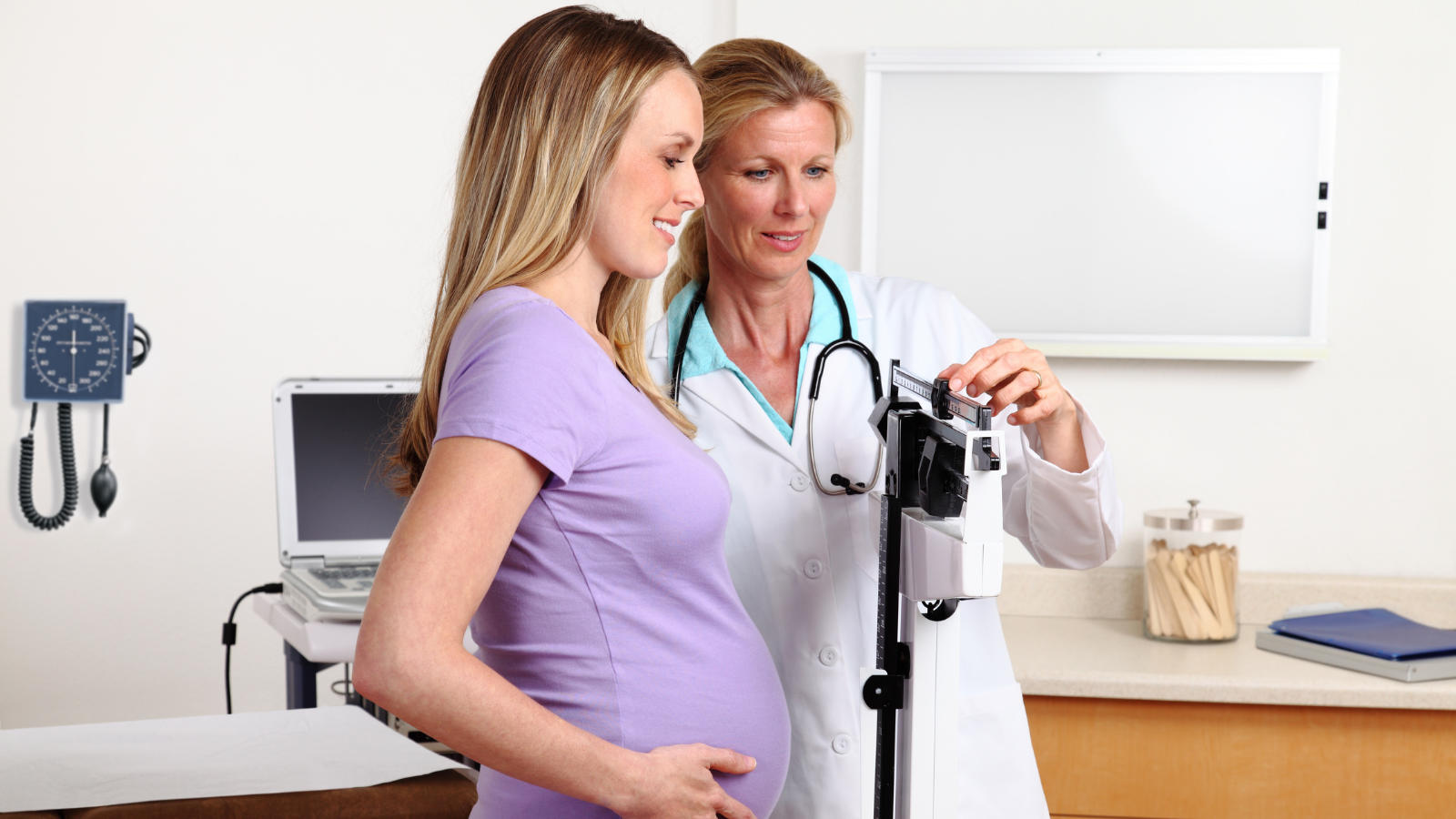 New research from Babyscripts and the George Washington University confirms that technology is a successful mechanism for managing prenatal and postpartum weight gain.
Consumers are using technology to manage every aspect of their lives, and younger consumers are especially open to using it for weight management. Pregnant people fall right into the perfect age range for using digital tools to manage their weight — many of them are already using apps on their smartphones or wearable devices for fitness and health goals. The team at Babyscripts knew that tapping into that existing desire could have an important impact on outcomes for pregnant women, for whom weight management is critically important.
Studies have demonstrated that both excessive and inadequate weight gain during pregnancy are associated with adverse maternal and neonatal outcomes, including increased risk for preeclampsia and macrosomia. But while mobile technology has been shown to effectively manage weight gain in adult populations, research on the effectiveness of technology for weight management in pregnancy has been lacking.
Babyscripts teamed up with physicians at the George Washington University to test the impact of remote management of weight through their mobile app with the following results: the use of Babyscripts effectively increases adherence to the IOM gestational weight gain guidelines for pregnant women and increases postpartum weight loss. The paper, "Remote gestational weight gain monitoring in a large low-risk US population", was published in Obesity Science and Practice.
In the GW study, self-reported age, height, estimated due date, and weight data were extracted from 50,769 low-risk, singleton pregnancies enrolled in the Babyscripts platform between 1 January 2016 and 1 March 2020. After data cleaning, 15,468 participants were included in the final analysis. The study found that higher rates of engagement with the Babyscripts mobile app, which includes educational content around weight gain, nutrition, and healthy habits as well as a weight tracking tool, resulted in increased adherence to IOM gestational weight gain guidelines and reduced postpartum weight loss.
Kathryn Marko, MD, who designed the study protocol along with Dr. Ethan Litman, and is an Assistant Professor of Obstetrics and Gynecology at the GW School of Medicine and Health Sciences, said this: "To our knowledge, this study represents the largest obstetrical population followed via mHealth and connected health technology during pregnancy, and the results are significant for accelerating adoption of digital tools like Babyscripts. While this study was limited to low-risk mothers, an app that delivers educational content to patients and allows them easy access to track their weight gain could likely provide the same benefits and outcomes for high-risk populations."
In addition to Dr. Marko, the research team included Ethan Litman, MD, resident physician at GW Hospital; Richard Amdur, lead biostatistician at GW; Tanaya Kavathekar, former graduate research assistant at the GW School of Medicine and Health Sciences; and Anish Sebastian, CEO and co-founder of Babyscripts, who was responsible for data abstraction and data integrity.
---
Read the paper: "Remote gestational weight gain monitoring in a large low-risk US population."