This article is the first in a series to introduce readers to our team at Babyscripts.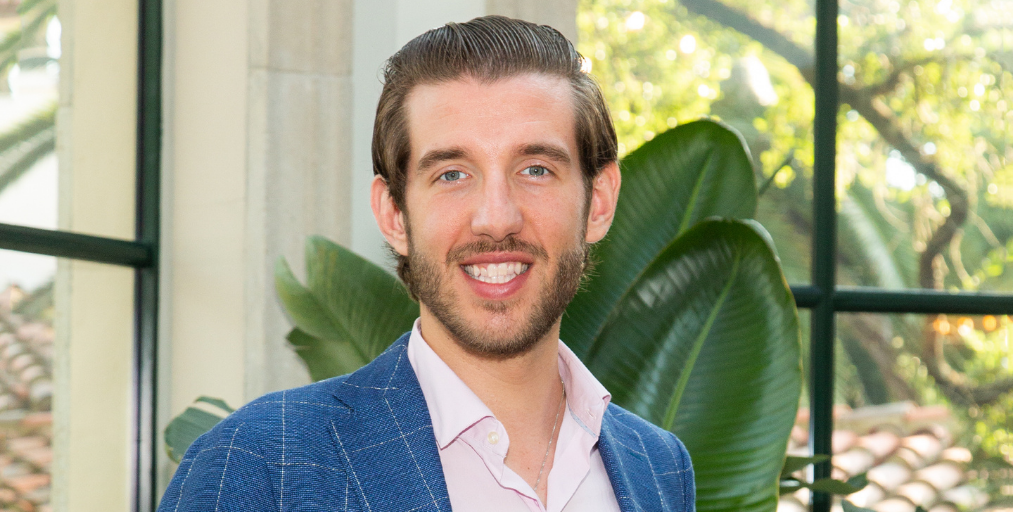 Juan Pablo Segura has come a long way from the CPA who founded Babyscripts in 2014 with zero experience in healthcare.
A key player in the DC Council's recent passage of the Postpartum Coverage Expansion Act of 2020, and recent finalist (his second nomination in as many years) for the E&Y Entrepreneur of the Year Mid-Atlantic program, Juan Pablo Segura has also led the team at Babyscripts from accolade to accolade this year, including nomination to CB Insights' Digital Health 150.
[Read the press release: DC Council Passes Postpartum Coverage Expansion Amendment Act of 2020, Includes Digital Health Reimbursement Mandate]
More importantly, with the help of his colleagues, Juan Pablo has guided Babyscripts through the tumultuous landscape of 2020, navigating the financial and logistical challenges of the pandemic to create more opportunities for access to digital health tools for the Medicaid population, at a time when they need it more than ever.
We took some time to sit down with Juan Pablo to discuss his personal motivation as an entrepreneur, his insights on maternal health, and his vision for the future of Babyscripts.
Maternity care: an unexpected niche for a bachelor.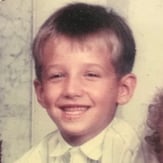 It's a common question for the co-founders of Babyscripts: why would two bachelors team up to found a maternity healthcare company? For Juan Pablo, the answer is deeply personal. The second oldest of six kids, he was deeply affected by his mother's experiences through her multiple pregnancies, including the loss of three babies in utero, without any real explanation for the cause of those miscarriages.
As with every entrepreneur's story, the emotional stake aligned with a larger vision. Mrs. Segura's experiences were not isolated or unique — in the United States, the rates of maternal mortality and morbidity are higher than those in any other developed country, exacerbated by a shortage of OB/GYNs and an outdated model for prenatal and postpartum care. Juan Pablo and his co-founder Anish Sebastian saw these as indicators of a driving need for innovative solutions in the field, and a radical enhancement to the standard of care through IoT technologies.
They also recognized that maternity care was uniquely suited for digital health. Pregnancy is a defined health event, unlike a chronic condition that may persist indefinitely. It involves another person — a mother is more likely to engage with a solution because the health of her baby is at stake in addition to her own. Lastly, the age range of childbearing mothers makes them ideally suited for using digital technologies like remote patient monitoring.
---
A purpose-driven life: "Our mission is to save women's lives. It's been our rallying cry since the very beginning and we agree: there is no better north star!"
---
The next move for maternity care.
In Juan Pablo's opinion, the abysmal rates of maternal mortality are going to stay where they are until stakeholders can learn to set aside competitive pursuits and coordinate their efforts. He has long viewed digital health as the lynchpin between diverse stakeholders, and has tirelessly advocated for traditional competitors in the healthcare space to join together to combat the maternal health crisis.
Juan Pablo has particularly focused his efforts on the medically underserved and is the visionary behind Babyscripts' Joint Deployment model, a solution that uniquely addresses the problems of care coordination between payers, providers, and care teams to support pregnancy care for the underserved. This model has been used across multiple sites with low-income mothers to improve care delivery and streamline workflow to allow tracking for deliveries and ensure postpartum visit attendance. It is being used to address SUD in pregnancy and the postpartum period: one site is using Babyscripts to survey for risk, and its chat function to enforce therapeutic techniques.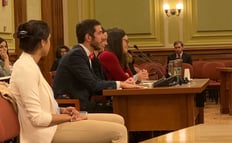 His advocacy for the vulnerable has led him to the DC Council, the VA Statehouse, and Capitol Hill to lobby for financial incentives and reimbursements that will remove barriers to delivering innovative care models to the most vulnerable patients. The recent passage of the Postpartum Coverage Expansion Act of 2020 by the DC Council, which includes a digital health reimbursement mandate with language by Juan Pablo, is the first but not last fruit of these efforts. Federal and state legislatures are becoming increasingly aware of the necessity of such mandates, thanks to advocacy by those like Juan Pablo.
[Read: Why Healthcare Startups Should Be Lobbying: Accelerating Healthcare Transformation]
---
Favorite quote: "'Ambition is nothing without opportunity.' I've been really privileged to work with a lot of supportive people along the way, to get a great education that opened doors for me - even now, every day, I'm constantly reminded that the good things we're doing for mothers could not happen without a team of people coming together from different industries to create opportunities for growth and development."
---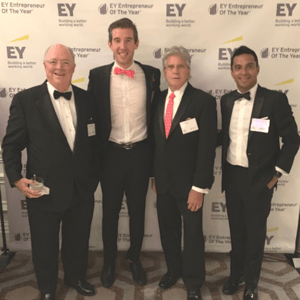 Lessons from Covid: personal and professional.
Babyscripts is in a very unique position when it comes to the pandemic. The company is dealing with a very different kind of challenge than the majority of industries — telemedicine and virtual care are exploding because of Covid, so Babyscripts is in growth mode, strangely enough.
The big challenge is not letting the distance slow the company down and decrease productivity. Juan Pablo has increased the focus on transparency — already a supremely important value for the company — to circumvent the challenges of working remotely and encourage and strengthen the bounds of the team. He's shifted to meeting with the team an average of two times a day to make sure everyone is fully in the know with every development. It's an intense approach, but a familiar and reasonable one for a team that has always been action-oriented.
Personally, Juan Pablo's outlook has remained positive as he's found more time to invest in those close to home through virtual trivia and happy hours, and take up personal passion projects like home brewing. His best advice for trying times? Make time to be together, whatever that looks like, and never stop smiling.
Follow Juan Pablo Segura on Twitter @juanpsure, and on Linkedin here.