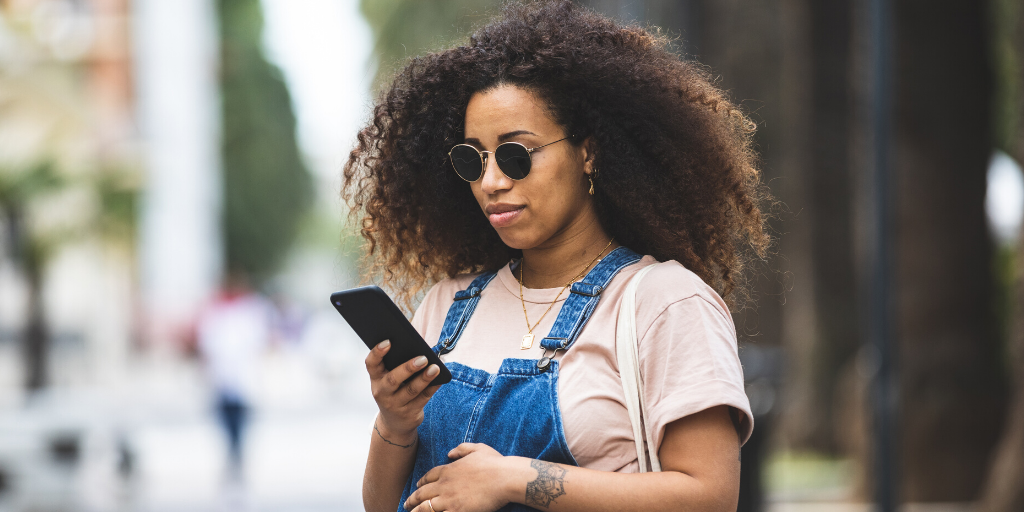 In recent years, patients have become increasingly open to using digital tools for their health. They've come to expect the same technological conveniences from their healthcare provider that permeate every other part of their day to day life.
[Read Spotlight on Virtual Care: The Numbers (and How Babyscripts Stacks Up]
Until the COVID-19 pandemic, provider adoption of digital tools lagged far behind patient demand. Now as the virus has accelerated the use of virtual options, mothers are weighing in on using digital tools to manage their pregnancies.
[Read 6 Women Share What Getting Virtual Prenatal and Postpartum Care Has Been Like]
We took some time to collect feedback from our Babyscripts' moms on changing care protocols, evaluating how mothers are responding to virtual care solutions through COVID-19 and beyond. Here are the top three benefits that they highlighted:
Reducing anxiety around in-person visits
Many patients experience increased anxiety and subsequent high blood pressure at in-person doctors visits due to unfamiliarity, discomfort, or fears associated with the healthcare system, among other triggers. Remote monitoring can mitigate that anxiety through reducing the need for in-person visits.
"Remote monitoring helps me keep the midwives informed of my health without the white coat syndrome negative effects I experience at in-person visits. That is important as assurance that I can have a pregnancy and birth with as few medical interventions as necessary, which is a top priority for me."
"I find it helpful to take my blood pressure at home because I usually get nervous at an in-person visit and it is often then higher than normal."
Empowering patients & supporting patient/provider connection
Without the security of an in-person connection to the provider, patients have a greater desire than ever to understand what is normal and abnormal in pregnancy, and when to contact a provider about an issue. Patient education materials available at any time, with clear guidelines on expectations and a means of tracking progress, have proven to engage and empower patients to feel more secure, and more aware of how and what to communicate with their provider.
"Tracking my blood pressure and weight helps me know how I'm doing relative to guidelines, especially in terms of weight gain. I also have low blood pressure and am glad to have a record of what is "normal" for me so I can communicate effectively with my care team during and after delivery about that."
"The app pointed out a potential health issue that I hadn't heard about anywhere else (warning me that itching feet and hands could be a sign of a liver issue), and that was the only reason I knew to bring this up to my doctor. I also like the videos that help you to meet the different doctors and the detailed articles that delve into more detail about various topics so that I feel more knowledgeable."
"I love all the educational aspects of the app, and information renews constantly depending on the stage of pregnancy which is amazing."
Building security during COVID-19
Every mother who has been pregnant through the pandemic has had a truly unique pregnancy journey - even moms who already have children have had to navigate uncharted territory. Readily available and conveniently accessible resources have been invaluable for moms, new and experienced, to stay up to date on changing protocols, practice policies, and health recommendations -- to feel secure staying at home and not taking the traditional pregnancy journey.
"Having these resources during COVID-19 has helped me feel more prepared despite the circumstances."
"I like being able to follow my BP and weight and share with my provider. This is especially important right now with COVID-19 and stay at home orders."
"Especially with the onset of COVID-19 pandemic. It's been good to not have to drive to the doctor's office more often than needed. Also, I really appreciate that it is free and that the blood pressure monitor was provided!"
---
While the future of virtual care solutions depends is more complex than consumer buy-in, the patient response to using digital tools for pregnancy sends a clear message: moms want virtual care.