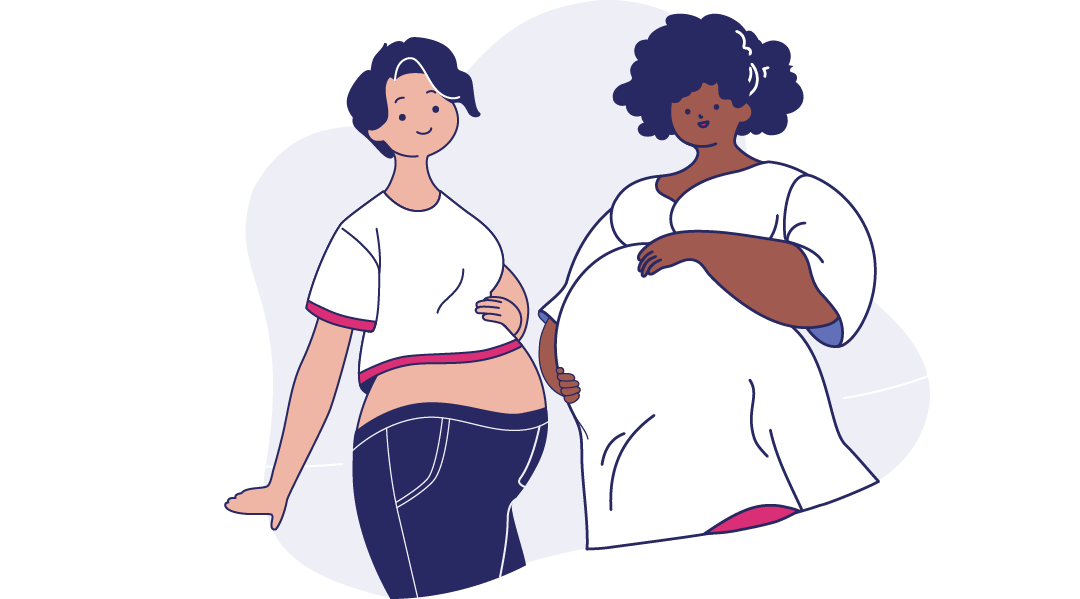 October 25, 2023 | 3:00pm EDT
Webinar: Maternal Risk Identification
Join us for Q&A and a panel discussion focused on risk identification in maternal health with payer, provider and quality perspectives. Panelists will discuss ways to identify risk earlier, the state of maternity care, and the importance of early risk identification to enable care collaboration. Panelists include:
Rosalyn Carr Stephens, RN, MSN, Corporate Clinical Director, Population Health Clinical Operations at AmeriHealth Caritas

Haywood L. Brown, MD, Senior Associate VP at USF Health Faculty, Academic Affairs & Vice Dean at Morsani College of Medicine and Professor of OBGYN

Adriane Burgess, PhD, RNC-OB, Director Perinatal and Neonatal Quality and Safety at Maryland Patient Safety Center
THE LATEST IN MATERNAL HEALTH AND DIGITAL TECH
Virtual Care Resource Center
Learn more about Babyscripts
Babyscripts is the best-in-class risk detection platform to drive better clinical decision-making and care for moms anytime, anywhere.
Learn more about us and view recordings of past webinars on our Events page.