Catalyzing the Care Team: New Babyscripts features to help you focus on the patient
Wed, Aug 17, 2022 12:00 PM - 1:00 PM EDT
Join CEO, Anish Sebastian; Senior Medical Director, Dr. Lauren Demosthenes; and Product Managers from the Babyscripts team on August 17th, at 12 pm ET, as they introduce new product updates to help providers operate at the top of their license and improve patient care, including features to:
| | |
| --- | --- |
| | Reduce clicks and time by pulling data into the patient's EHR record |
| | Increase patient safety through an updated smart alert and tracking system |
| | Create efficiencies through automated offboarding, and more. |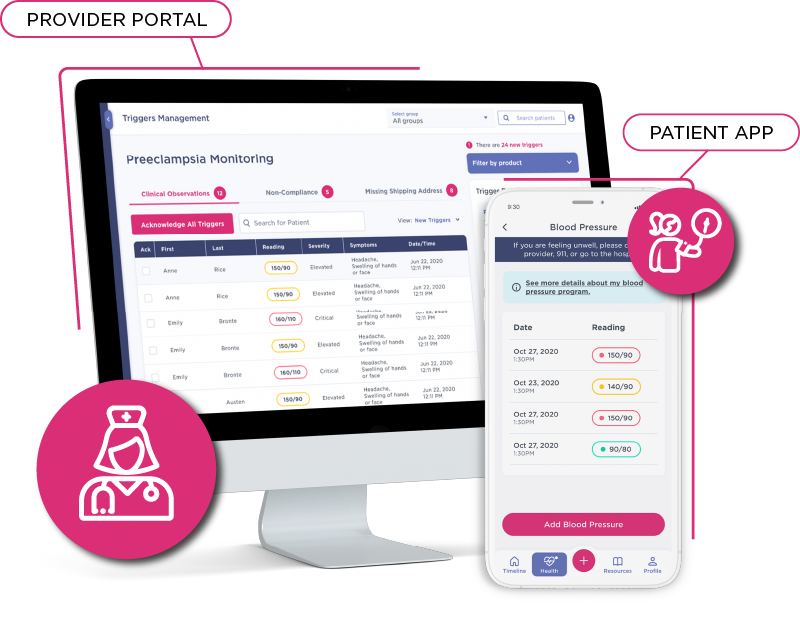 Obstetrics Solutions to Help You Practice at The Top of Your License
Babyscripts regularly evolves our product to fit the changing needs of maternity care providers, and respond to new research and guidelines to support safer and more equitable prenatal and postpartum care.
Attendees of the "Catalyzing the Care Team: New Babyscripts features to help you focus on the patient" webinar will hear about the real-world impact of these updates on Babyscripts users, gain insights into the future landscape of maternity care, and learn how Babyscripts is supporting our customers through those changes, including new recommendations for reduced in-person schedules.